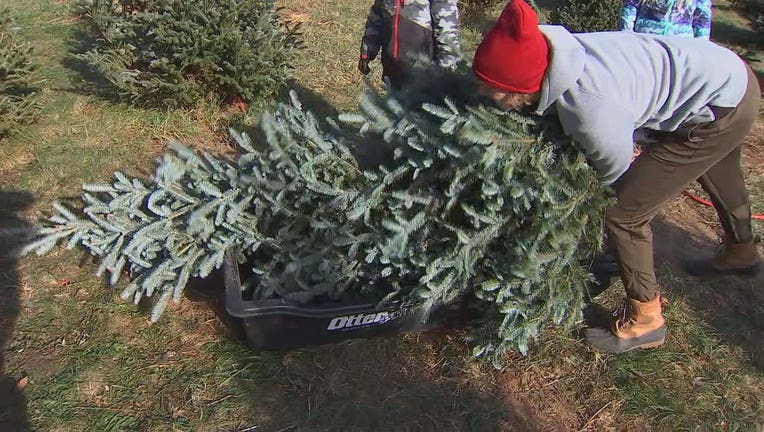 (FOX 9) – Here are some tips to ensure that your Christmas tree is properly disposed of as the holiday season winds down.
If Christmas greenery and trees is not properly disposed of you risk spreading diseases and invasive species from other parts of Minnesota to Minnesota landscapes. Learn more about invasive insects, pathogens, and weeds at the Minnesota Department of Agriculture's website.
The Minnesota Department of Agriculture has these guidelines for disposing of greenery and trees after the holidays.
It is best to bring trees to a designated dropoff location or to curbside tree collection. For more information, check with your county, waste hauler or city to find out which services are available in your region. The Minnesota Pollution Control Agency offers a variety of services. Map of composting locations for yard wasteContact the locations to find out if they accept trees or greenery.

You should not throw away trees and greenery in your backyard woods, or in your residential compost pile. This will only spread the infestation.

You can dispose of wreaths or other decorative greens in a trashcan.

If there is no organized pick-up/drop-off system in your county or city, you have other options than to burn the greens. Always check the local ordinances before you follow them.
If you suspect your greenery or tree may be infested with an invasive insect or disease, contact the MDA's Arrest the Pest line at 1-888-545-6684, arrest.the.pest@state.mn.us, or through Online reporting form.