Bicyclists as well as pedestrians have complained of an unsafe crossing at a busy intersection. They say that people are often left stranded in middle trying to cross safely.
Daybrook residents have complained about the dangerous crossing at Mansfield Road. It is located next to Ribbelsdale Road.
Iain Lane (35), a Sherwood-based software developer, uses the crossing frequently to reach Arnold. But he tries not to do it now.
He said, "It's scary at times – it's possible to get halfway across, but there aren't lights on the second half so if you see a gap try and run across.
"I try not to do it now, it means that I got to Arnold less than what I might do.
"It's a very hostile, scary environment, and it gets really busy.
"Something must happen to make sure everyone gets across – families and people with disabilities, everyone."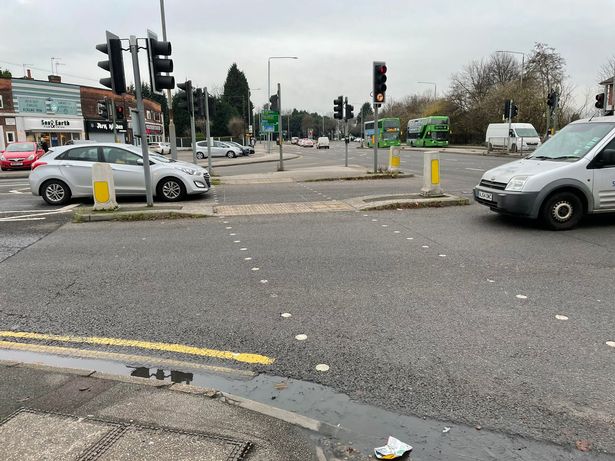 Connor Maddock, who works in the Sea & Earth Fish and Chips shop directly opposite the crossing, believes people don't have enough time to cross.
He stated, "I feel unsafe, it is bad."
"You don't know which direction cars are going from.
"The lights are not in sync, and they're not on for long enough.
"Being allowed more time to cross and filter light would be a great help."
Angela Letchy, aged 68, uses the crossing every day as she lives near it and explained how dangerous.
She stated that it was not very good and is dangerous with cars.
"People get stuck in middle, and you have to run to the other side.
"Fortunately, I can get across, but people who have pushchairs or disabilities it's a bigger issue.
"It's scary."
Nottingham County Council were contacted for comments.
What's happening in your area? Add your postcode to find out. Visit InYourArea