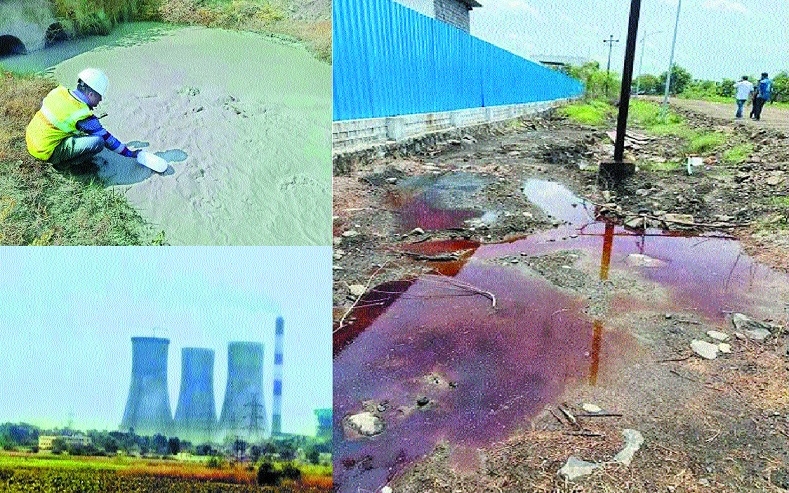 By Kaushik Bhattacharya
In March this year, Prime Minister NarendraModi stated that the country was on track for achieving its climate targets well before the target date. The country had switched to energy-efficient media and used waste to create energy. However, Nagpur city which is already in the list of Central Government's National Clean Air Programme (NCAP) for poor air quality, performed badly in all environmental fronts in 2021. Environment monitoring Government agencies like CSIR National Environmental Engineering Research Institute CSIR NEERI and Maharashtra Pollution Control Board MCB came up with reports this past year that explained Nagpur's poor performance on sound, water and air pollution mitigation. Let's start with the air pollution. Recently, the air quality in the city did not meet the guidelines of the Central Pollution Control Board. People are now at greater risk for respiratory disease and other health issues due to the city's poor air quality. The only Continuous Air Quality Monitoring Station (CAQMS) of the city, situated at Civil Lines area, first time in the history recorded the PM2.5 level 222 which is 'poor' as per the CPCB guidelines.
MPCB claimed that the reading was not correct due to technical errors. CSIRNEERI's noise monitoring during Diwali this season, sourcing data from citizens, revealed that Nagpur's noise pollution was significantly higher than it was in the past two years. After careful analysis and evaluation of data, it was clear that the city's overall noise pollution was higher this Diwali than in the past two years. The noise levels of up to 50% were between 70 and 89 decibels, while 29% were between 60 dB 70 and 70%, and 21% were below 60 decibels. 46 areas in the city had noise levels between 75dB and 80dB, while 16 areas had noise levels exceeding 80dB. Zone–wise data reveals that Hanuman Nagar, Nehru Nagar, Satranjipura, and Ashinagar zones had critical noise levels above 80 dB. Water pollution was also at its peak in this year's survey, just like noise and air. The Hitavada repeatedly pointed out the deplorable condition of the city's water bodies, including its rivers and lakes throughout the year. MPCB took legal action against many firms and factories that failed to adhere to the environment norms or polluting water bodies around the city. MPCB retracted the bank guarantee of Rs 25, 000 from Koradi Thermal Power Station for violating environment norms. This was the first time in history. The National Green Tribunal, (NGT), criticized MPCB's inaction against government entities like KTPS who violated environment norms. MPCB also filed a First Information Report, (FIR), against a tanker MP-09-HG-1406 for discharging hazardous acidic waste on land near Vena River in Butibori.
The tanker belongs To Golden Chemical Transport Company. It is located at Ingoria Road Nagde Junction, Ujjain (Madhya Pradesh). Crystal Crop Protection Limited was also closed by the Board for releasing red-colored effluent into Butibori's water body. MPCB issued the closing direction under Section 33A of Water (Prevention and Control of Pollution) Act of 1974 and 31A of Air (Prevention and Control of Pollution Act of 1981 for polluting the body and non-compliance with consent conditions and violation of Zero Liquid Discharge (ZLD) conditions. The Board had previously issued another closure notice for Shilpa Steel and Power Ltd., MIDC and Butibori due to the release of hazardous water waste in Wena. MPCB sent notices to cities hotels, banquet halls, club houses and other venues for spreading water pollution. According to guidelines from the Central Pollution Control Board, hotels, restaurants and other establishments must have a way to control water pollution. They should set up an effluent plant (ETP), which will treat domestic and kitchen waste.
However, there is no ETP in the city for wastewater treatment. According to the Air Quality Life Index annual report (AQLI), the air pollution is reducing life expectancy in Vidarbha, Nagpur, between 3.9 and 5.05 years. Air pollution has been a major concern in India and Vidarbha in particular over the past ten years. The revised environment plan for Nagpur was developed by Nagpur Municipal Corporation (NMC), and MPCB. It is expected that the city's efforts to reduce air pollution will take a long time as no concrete action has been taken by the civic entity to meet its deadline of November 2021. The plan emphasizes many factors, including a ban on the use of old vehicles, more public transport use, curb fuel adulteration, better parking facility, widening roads and identification of traffic congestion hotspots. However, all claims made by NMC for improvement of city's air quality is just a cosmetic exercise and the improvement process has already crossed the time limit. The end of 2021 leaving many environmental issues unsolved which should be addressed and solved in 2022 for city's better future. n