~~

~
Japan Art Association honored Glenn Murcutt, Architecture Laureate, at the final ceremony of 32nd Praemium Imperiale Canberra on December 14, 2021. Mr. Murcutt was honored for his architecture and philosophy of living in harmony with the landscape, rather than against it. 
The 2021 Australia laureate is a trailblazer when it comes to designing buildings that integrate with the environment.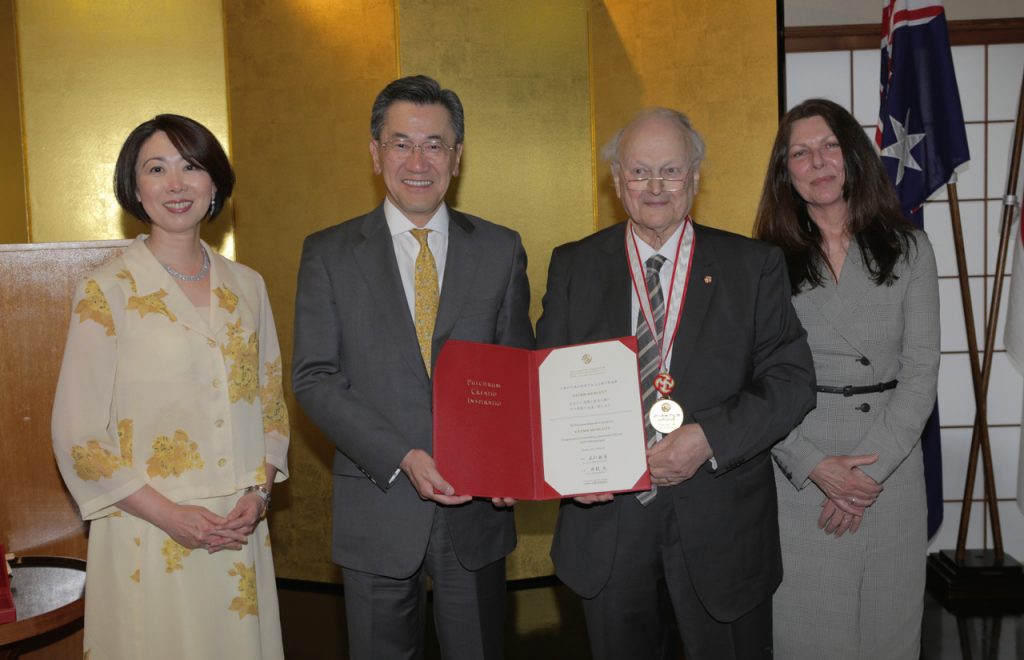 On December 14, HE Mr. Shingo Yamagami, Japan's Ambassador to Australia, presided over the presentation ceremony for Mr. Glenn Murcutt as laureate in Architecture. Ambassador Yamagami sent the greetings of HIH Prince Hitachi to Mr. Murcutt, Honorary Patron of Japan Art Association, and then gave him his medal and testimonial letter.
In his acceptance speech, Mr. Murcutt stated, "Being a recipient in 2021 took me by surprise." This award is particularly wonderful for the professions of architecture in Australia. It is also simply amazing for me personally. I'm deeply appreciative of this award – but even more so by joining the other recipients for whom I've the greatest admiration and respect.
Murcutt also stated that architecture requires dedication and great responsibility. It demands appropriate responses to issues and not the imposition of irrelevancies – and finally, working towards the clarification of the essential.
After the announcement of the award was made, Mr. Murcutt was interviewed by the Praemium Imperiale. He stressed the importance of architecture's responsibility to the environment and the land. He explained that he had used an Aborigines expression to say, "To touch the land lightly". 
It's all about where the materials are sourced. It's about how your building functions in that environment, how it consumes energy, and how you can live without the artificial factors that make it uncomfortable because buildings are poorly designed.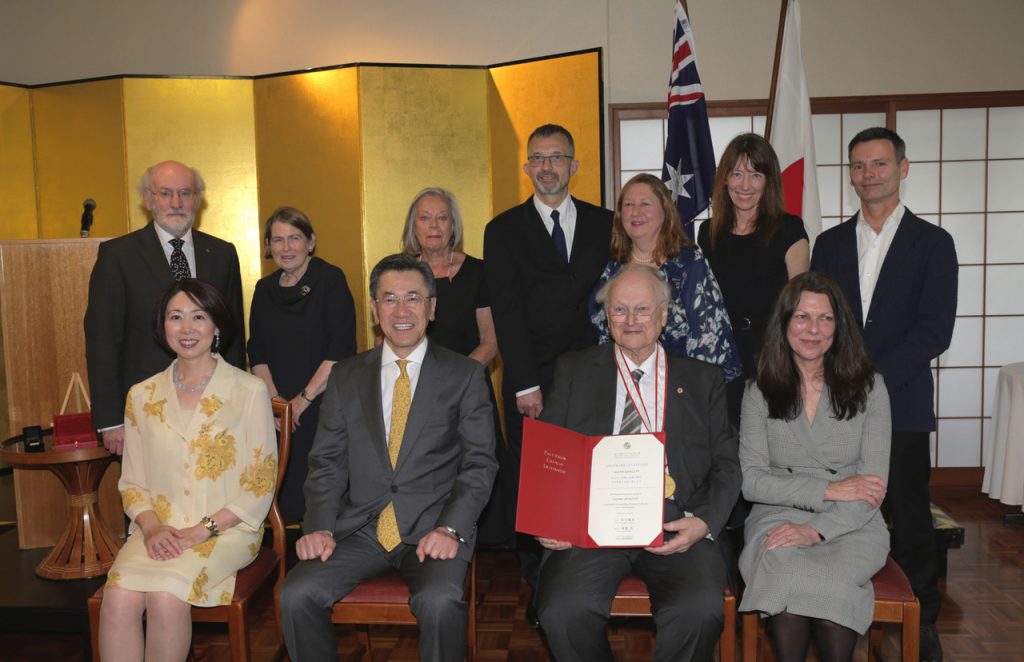 His wife, Ms. Wendy Lewin (also a well-known architect), and a select group friends, including architects, were present for his award. After the ceremony, a photo commemorative with all attendees was taken. Ambassador Yamagami hosted a dinner.
The ceremony at Australia's Embassy of Japan follows similar events in Paris (Painting Laureate Sebastio Sagado) on October 18, New York (Sculpture Laureate James Turrell) on October 19, Tokyo (Music Laureate Yo Yo Ma) on October 29, 2021.
Each of the 2021 laureates was recognized for their individual achievements in painting, sculpture or architecture, as well as their contribution to the arts internationally.
RELATED:
Author: JAPAN Forward