Asia Pacific ReportNewsdesk
While world leaders gather in Glasgow for the UN Climate Summit, (COP26), peaceful environmental activists all over the world are being threatened, silenced, and criminalized.
The host nation Scotland for this year's meeting is one of many countries where activists are regularly facing rights violations.
The latest research from the CIVICUS MonitorThis article examines the common tactics and restrictions used by private companies and governments to suppress environmental movements.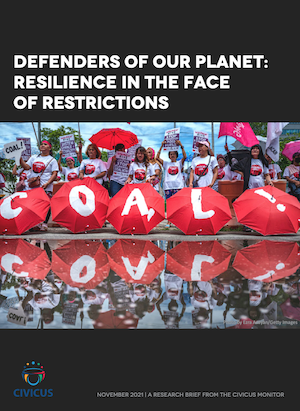 The research brief "Defenders of our planet: Resilient in the face of restrictions"This article focuses on three worrying trends.
Protest bans and restrictions
Judicial harassment and legal persecutors;
The use and targeting of killings, as well as violence.
As the climate crisis becomes more severe, activists and civil societies groups continue to mobilize to hold corporate leaders accountable and to hold policymakers accountable.
From Brazil to South Africa to protect their lands and stop high-polluting industry activities, activists are risking their lives.
Abuses of severe rights
The most severe rights violations are often experienced by civil societies groups that stand up to the logging and mining giants who exploit natural resources and fuel global warming.
Governments have been imposing bans that criminalize environmental protests as people take to the streets. Recent governments have used covid-19 to disperse and break up demonstrations.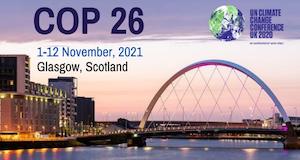 The CIVICUS Monitor data shows that protesters are increasingly being detained and authorities using excessive force.
Three environmental defenders were sentenced in Cambodia, May 2021, to 18 to 20 years imprisonment for plotting a protest against filling a lake in the capital.
More than 100 activists were arrested in Finland for participating in a protest calling on the government to urgently address climate change in June.
The research profiles people who were arrested for peacefully protesting in authoritarian countries as well as mature democracies.
"Silencing activists and denying them of their fundamental civic rights is another tactic being used by leaders to evade and delay action on climate change," says Marianna Belalba Barreto, lead researcher for the CIVICUS Monitor.
Troubling indicator
"Criminalising nonviolent protests has become a troubling indicator that governments are not committed to saving the planet."
The report shows that many of those being used by governments to restrict rights are incompatible with international law. There are very few examples of courts or legislative bodies reversed attempts to criminalize nonviolent climate protests.
Despite the increased risks and restrictions faced by environmental campaigners, this report also shows that a wide variety of campaigns have won important victories, including the closing of mines.
Equally important has been the rise in climate litigation by activist organizations.
Activist groups have filed successful lawsuits against governments in over 25 countries for failing climate change action.

Source link