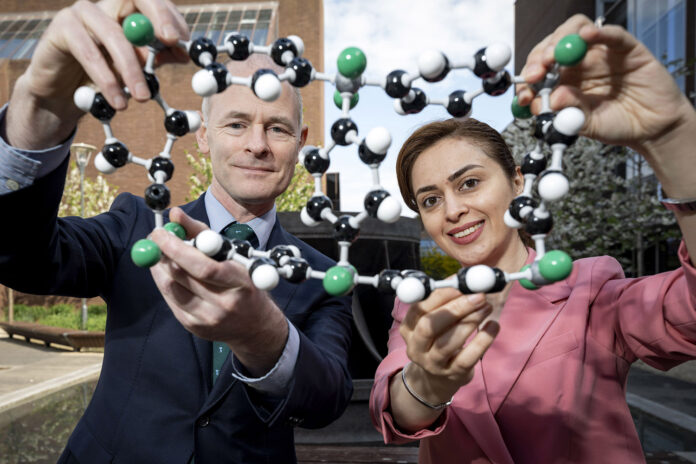 University of Limerick launched a competition that aims to tackle climate problems. Students are being asked for ambitious proposals to solve environmental challenges.
The Sustainability Challenge was created by a partnership between Kemmy Business School, Bernal Institute and the Buildings and Estates section at UL in order to encourage students to make a difference in sustainable development.
The Challenge is looking for proposals from student teams to tackle climate changes. Ideas or proposals can be applied to the campus, the city, the wider Mid-West region, or further afield.
Minister of State Ossian Smyth, who launched the challenge last week as part of UL Research Week, said that achieving a circular economy requires a radical break with our current 'take-make-waste' model.
"New materials and products designed to maximise re-use within a close-loop system will play a vital role in this transition," he said.
Luuk van der Wielen, Director of UL Bernal Institute, stated that graduates are likely to pursue careers in the areas of circularity and renewable energy as well as emission reductions in transport or agri-food chains.
"Innovative solutions will benefit from diversity and multi-disciplinary strategies," he declared.
"We encourage diversity across the participating teams which will benefit quality of submissions and also prepare students really well for later careers. We are very happy with the initial support among the faculties to enable students to integrate the challenge in their programs, where appropriate."
Dr Rita Buckley, Kemmy Business School Lecturer in Economics, stated that the competition would expose students and faculty to new challenges that will require research as well as entrepreneurial thinking.
"It also a unique opportunity to develop important skills that employers value, such as teamwork, communication, presentation skills, creativity and problem solving."
The five most promising project proposals will be shortlisted, each will receive support, and up to €10,000, to prepare and deliver a working pilot or demonstration of their proposal by next March.
The winner team will be announced in April.