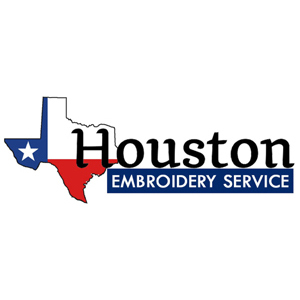 COVID-19 brought PPE (personal protection equipment) into every society. Face masks and other cloth-based face coverings became very popular. They are essential and have an important role in preventing the effects of the pandemic. However, they can also be harmful to the environment. Environment research at Swansea University, England, has shown that some hazardous chemicals may be released from face masks that are immersed in water.
We all need to continue wearing masks, as they are vital in ending the pandemic. However, we need to conduct more research and regulate mask production in order reduce the risk to the environment and human bodies.
Sarper Sarp (Project Lead Swansea University)Source)
During the COVID era, PPEs were a game-changer for the promo sector. According to PPAI's research, the product category was responsible for 83 per cent of total sales between May and August 2020. The share has fallen significantly since then. The majority of the attention has been given to reusable, decorated products. In the third quarter, 80% of vendors distributed decorated PPE. However, this number dropped to 55% in 2021's third quarter.
Surprisingly the sudden rise in single-use mask use has created a new form of pollution. The university's research was primarily an attempt to find out how toxic the masks were. The study involved examining a range of masks from simple to festive, which were sold in most UK retail outlets. The study team discovered high levels antimony, lead, and copper in the masks.
"The production of disposable plastic face masks (DPFs) in China alone has reached approximately 200 million a day, in a global effort to tackle the spread of the new SARS-CoV-2 virus. The problem of plastic pollution is already being faced and will continue to grow.
Sarper Sarp (Project Lead Swansea University)Source)
The study revealed that all the tested masks contained high levels of micro/nano-specific pollutants. Due to the large number of masks in circulation, these materials could be dangerous to the environment. This could pose a threat to public safety. The long-term exposure to these materials can cause cancer cells to form, cell death, and even genotoxicity. The researchers recommend that new regulations are put in place to limit the manufacturing of these masks.
Another option is to use cloth or fabric masques. These masks are easily brandable and can be decorated with a variety options. Screen printing is the most common option for decoration. Dye sublimation printingEmbroidery. Restaurants can order cloth masks with their brand logo printed. Cloth masks may be made by Custom sports apparelCompanies and embroidery services
Fashion designers and manufacturers of sports uniforms make extensive use of the internet today. Custom-made patchesYou can brand the clothing. Embroidery, which can be used to modify clothes, jackets and shirts, is a classic method. A logo that is customized with a patch looks better than an annoying tag. Sports Custom name patchesThey are often worn by fans. You can see fans wearing baseball caps with their favourite team's logo.
Embroidery (needle & thread) is the most popular way to decorate clothing items such as jackets, shirts and caps. Embroidery services can be done directly on the clothing or by a professional embroidery service provider. Custom embroidered patchesFor shirts, jackets, and caps. Clothing brands can customize their clothing products, such as jeans, caps, and shirts, by attaching Custom leather patches. A sewing machine is the best way to apply a patch.
An embroidery company that makes all types of embroidery Custom patchesYou can also order custom embroidered patches or custom iron-on patches. This company also provides Service for embroidery digitizing. This company was founded in Houston, Texas in 2009.
Houston Embroidery Service – More Information https://houstonembroideryservice.com/
Contact Information
Zia ur Rehman
Houston Embroidery Service
Phone: 903-951-5430
[email protected]