SENS seeks volunteers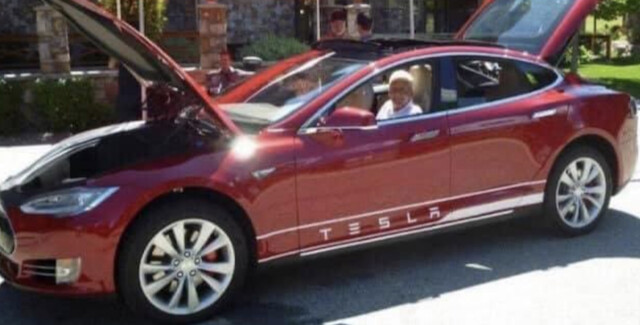 Photo by Contributed
Volunteers are needed for an electrifying entry in the Vernon Winter Carnival parade.
The BC Sustainable Energy Association, the Sustainable Environment Network Society, and the BC Sustainable Environment Society will be exhibiting electric cars at this annual event.
Terry Dyck, a climate activist and director of SENS, is leading the parade entry. He is looking for volunteers to walk in front of the vehicles and hold banners explaining what they are about.
It's an electric vehicle demonstration, but it also promotes the environment.
Volunteers are needed to support sustainable and/or alternate transportation. This includes walking, biking, and riding e-bikes, if the weather allows.
The parade will begin at noon on February 5th in the downtown core. Volunteers are requested to meet at 11 a.m. at 27th Street's starting point.
Dyck can be contacted at for more information [email protected]