Hope is a resource that can be scarce. Here are 10 positive and inspiring wins this year for people and planet: let's celebrate them, and reaffirm our resolve to push for change in 2022. Forward!
1. Netherlands Court orders Shell to reduce its emissions
A Dutch court ruled that Shell was responsible for damaging the environment in a landmark verdict. This is the first time a major fossil fuel company has been held accountable for climate change. The company was ordered to reduce carbon emissions throughout its entire supply chain. Shell is one of 10 most climate-polluting corporations in the world. 
This means that Shell must now radically change its course and reduce its CO2 emissions to 45% by 2030 to keep global warming below 1.5 degrees. Friends of the Earth Netherlands (Milieudefensie), ActionAid, Both ENDS and Greenpeace Netherlands brought the climate case.
2. Canada Keystone XL oil pipe canceled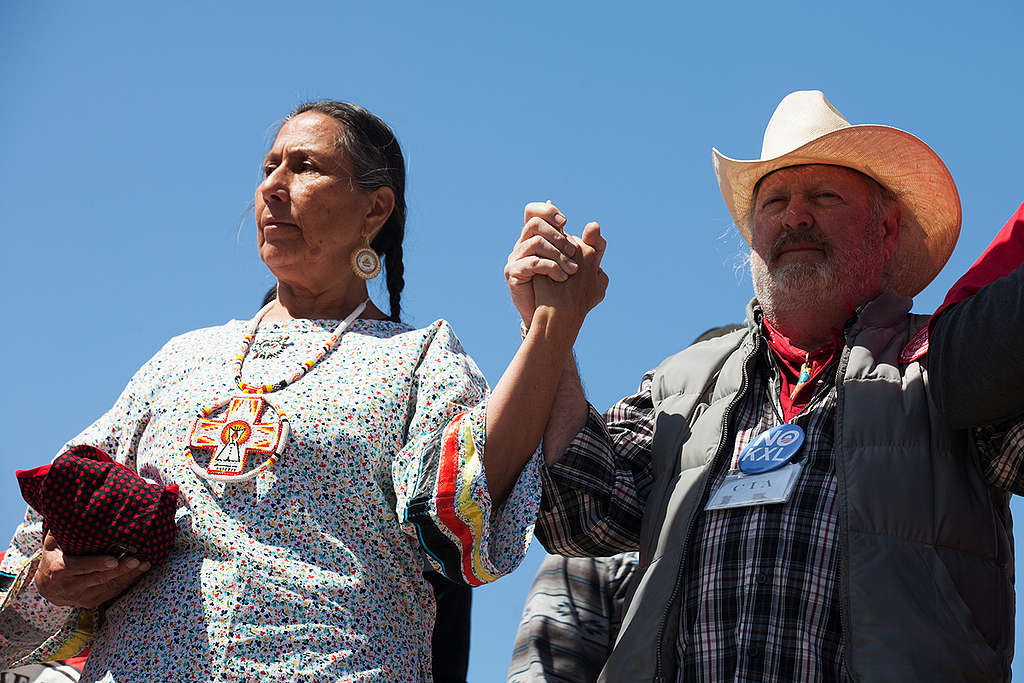 TC Energy, a Calgary-based firm, cancelled the Keystone XL Pipeline in June 2021. This is a major victory for people who've been resisting new fossil fuel infrastructure and calling for alternatives and it was made possible by Indigenous communities who resisted this destruction on their lands and never gave up. People power will be the key to a world that is not dependent on fossil fuels.
In Canada and the United States, At least 21 fossil fuel projects were stopped or delayed by Indigenous resistance. According to analysis by Oil Change International and the Indigenous Environmental Network (IEN), this is equivalent to 400 coal-fired power stations.
3. Indonesia's landmark victory against air pollution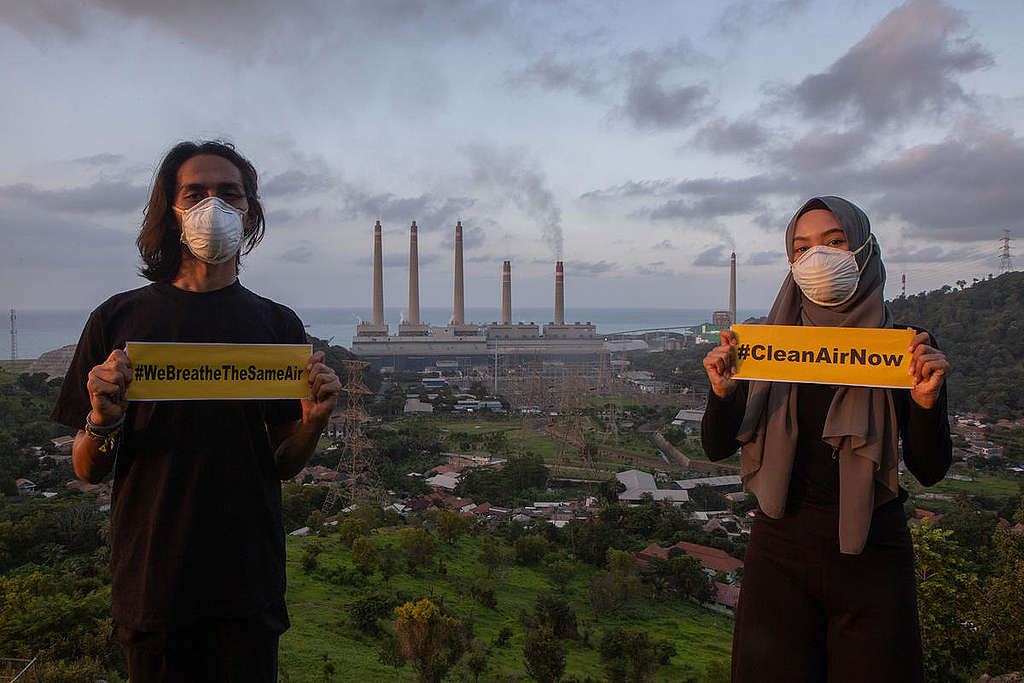 As COP26 was coming to a close in Glasgow, the Central District Court of Jakarta has ordered President Joko Widodo as well as the Governor of Jakarta to clean up Jakarta's notorious air pollution, ruling that the Indonesian administration had been negligent in protecting citizens.
This landmark victory for environmental and class action campaigners in Indonesia ends two-year-old legal challenge by 32 Jakarta citizens against President Joko Widodo and three cabinet ministers. The Governor of Jakarta and two provincial leaders were also involved.
4. France Court ruling against French States climate inaction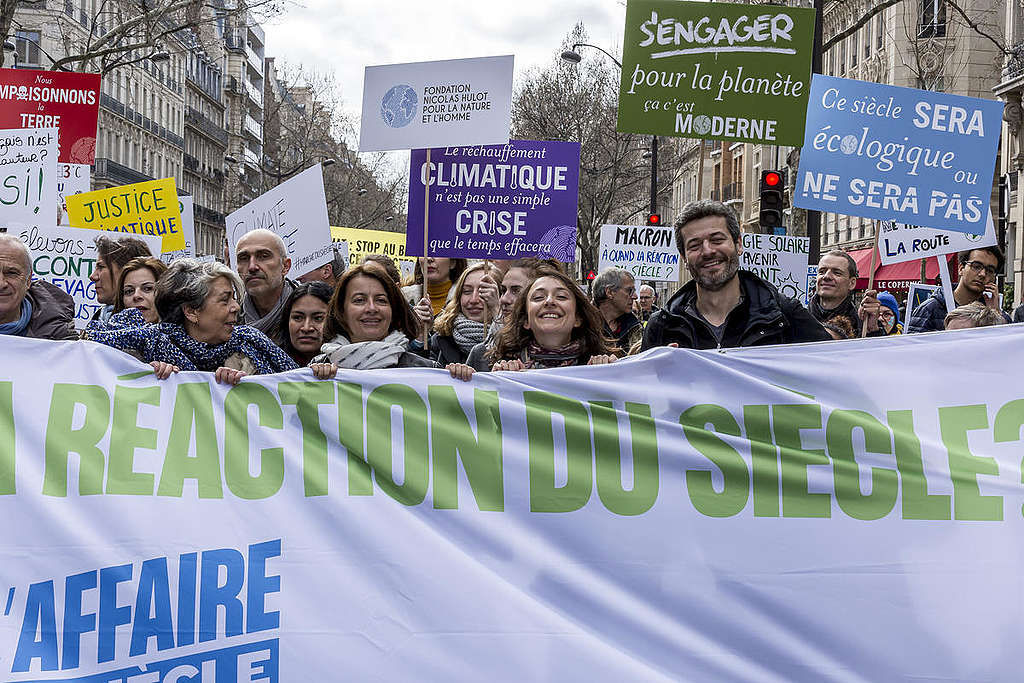 Another major victory for climate is the landmark February 2021 ruling of the Paris Administrative Court, which found that the French State was responsible for not taking adequate action to address the climate crisis. The Court ordered the French government take additional steps to reduce its carbon emissions.
France is now the third EU member state that has been found to have failed to protect citizens from the climate crisis. This follows the landmark Urgenda decision in the Netherlands in 2019 as well as the Irish Supreme Courts decision in 2020 on the national Climate Case. Governments must do more, faster, and better.
5. The Gambia Government has stopped the expansion of major fishmeal- and fish oil plants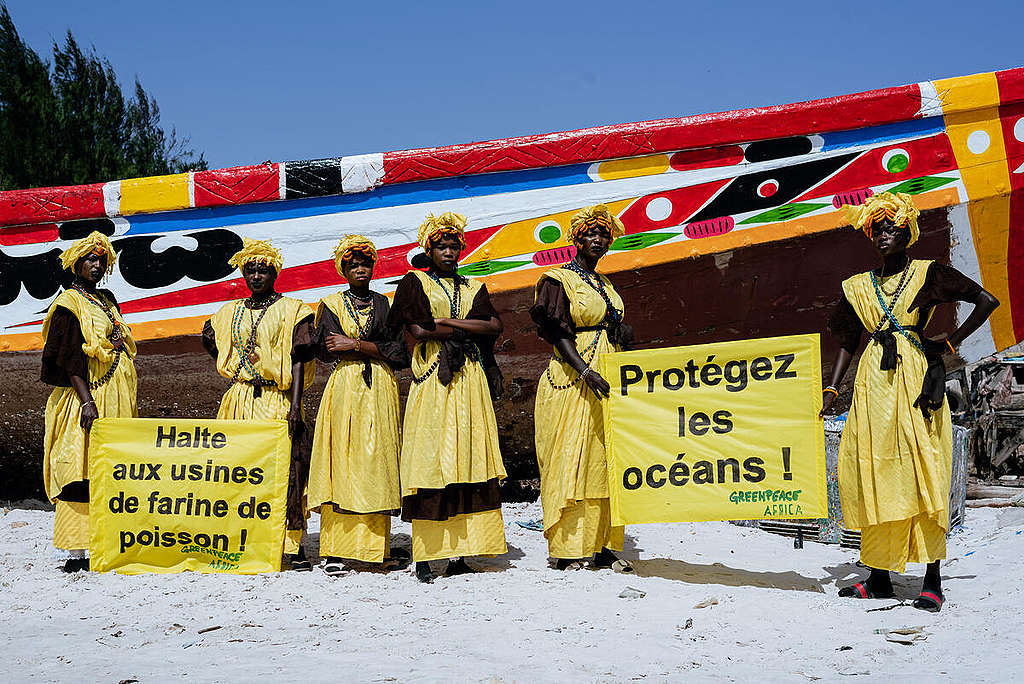 In April 2021, the government of The Gambia issued a "Stop Notice" to Golden Lead, a Chinese Fishmeal plant located in Gunjur, a small coastal town in south-western Gambia. 
It's a good day for The Gambia, and for the ocean and its biodiversity. Fishmeal plants have been repeatedly exposed as being harmful to fish stocks and the health of the populace. The fish oil business is destroying the African oceans and denying African fishing communities of their livelihoods. 
Greenpeace Africa conducted an investigation in October 2021 and found that recent trade figures showed that the region's fishmeal-and-fish oil industries had grown at alarming rates during the COVID-19 pandemic.
6. Seabed mining is slammed by the Aotearoa Supreme court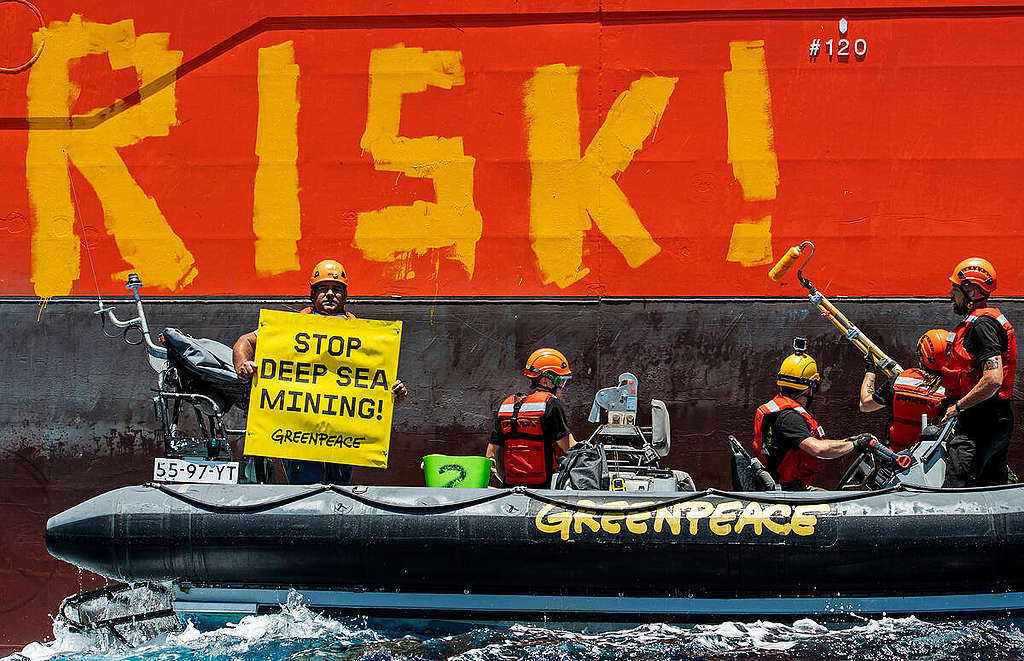 This ruling is a victory for both the ocean and people power!
In September 2021, New Zealand's Supreme Court said 'no' to seabed mining and quashed a 2017 decision giving miners resource consent to begin a giant seabed mining operation in the South Taranaki Bight (a large bay on the west coast of Aotearoa – New Zealand).
The South Taranaki Bight houses New Zealand's own population, including blue penguins, mui dolphins, and Pygmy blue whales. It also has a vibrant coral Reef system. This decision sends a clear message that other mining companies are not welcome in Aotearoa, or in the Pacific.
7. China, Japan, South Korea – Another step towards the end the coal era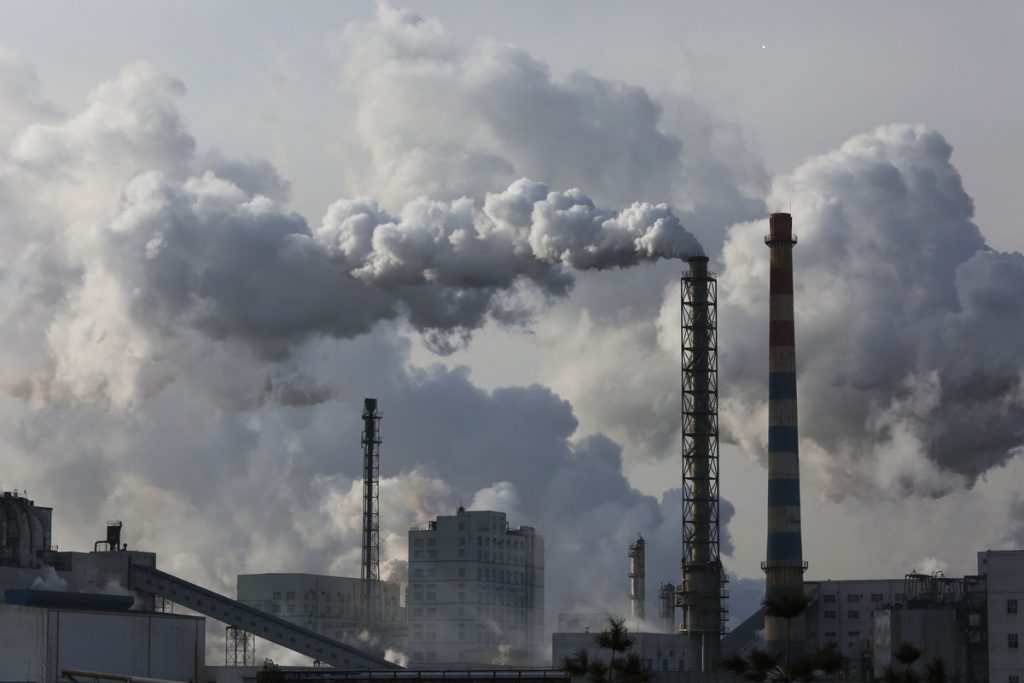 China's President Xi Jinping promised in September 2021 that China would not build any new coal-fired power plants overseas. Similar commitments were made by Japan and South Korea earlier in the year.
China is the world's largest public financier of coal plants overseas. It is crucial that it follows a similar path in China, for the good of its people as well as the planet. China has funded 12,622MW in wind and solar projects along the Belt and Road, a remarkable increase since 2014. It has also funded 67.9GW of coal (6 times more), which is the vast majority in South East Asia.
Ending coal-fired energy is a global imperative to the climate and public health. According to Greenpeace South East Asia, approximately 4.5 Million premature deaths are caused by air pollution each year.
8. Russia Norilsk Nickel Mining Company Pays Record $2bn Fine for Arctic Oil Spill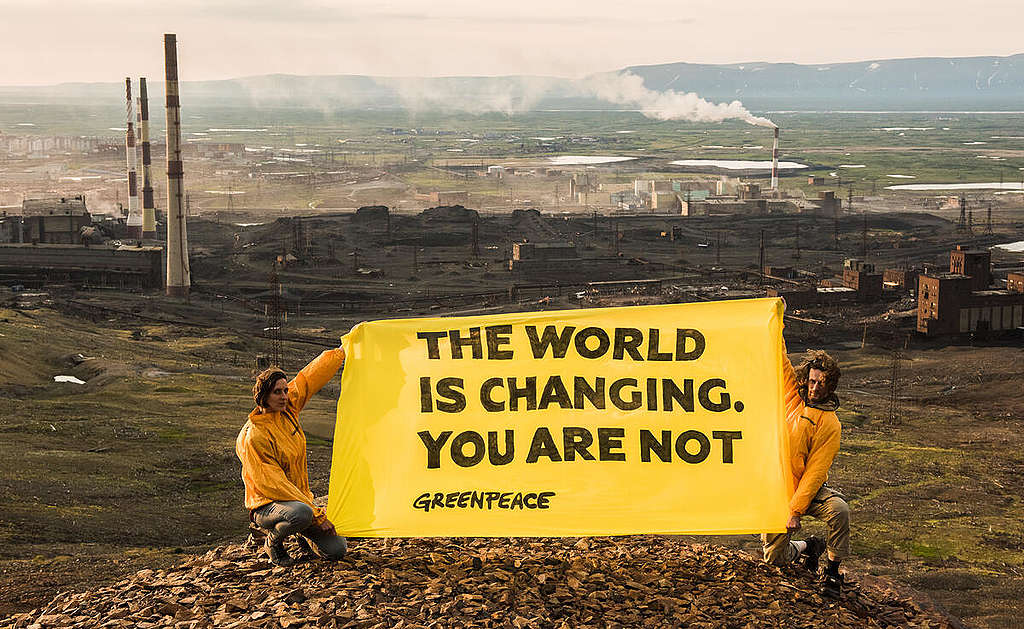 This is the largest settlement for environmental damage in Russia's recent history.
On May 29, 2020, more than 20 thousand tons diesel leaked into the soil and water from a Norilsk Nickel storage tank near Norilsk. This turned the Ambarnaya river red. Official data shows that the oil spillage in Norilsk was the worst in the polar Arctic.
The Krasnoyarsk Arbitration Court ordered Norilsk Nickel in February 2021 to pay 146 Billion Rubles (nearly 2 Billion USD) for the oil spillage on the Taimyr Peninsula. Russia is a country where oil and oil products are frequently spilled. It is crucial to transition to new, carbon-free energy technologies as soon possible, especially in such an unstable region as the Arctic.
9. Mexico Bans Glyphosate, Genetically Modified Corn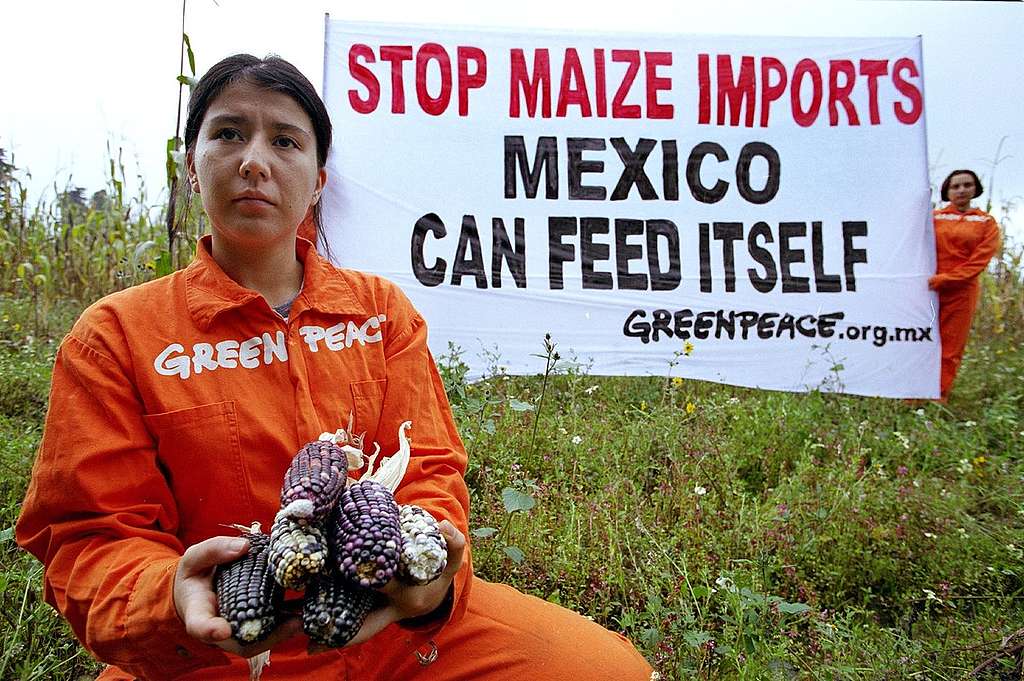 Did you know Mexico is the center for the origin, domestication, diversification of 59 types of corn?
Mexico's president issued a decree prohibiting genetically modified corn in January 2021 and phasing-out glyphosate until 2024. 
GMOs and Glyphosate are a threat to Mexican agricultural biodiversity. They also jeopardize entire ecosystems and would lead Mexico away from food sovereignty and self-sufficiency. Greenpeace Mexico has been involved in numerous battles over the last 21 years to ban GMOs. These battles have been fought alongside farmers, academics, researchers and artists.
The 2021 ban of transgenic corn and glyphosate represents a significant step towards Greenpeace Mexicos ultimate goal, which is to transform the agrifood system from its roots and produce healthy food that does little harm to the environment and safeguards the health and well-being of farmers and consumers.
10. Turkey wins against plastic waste imports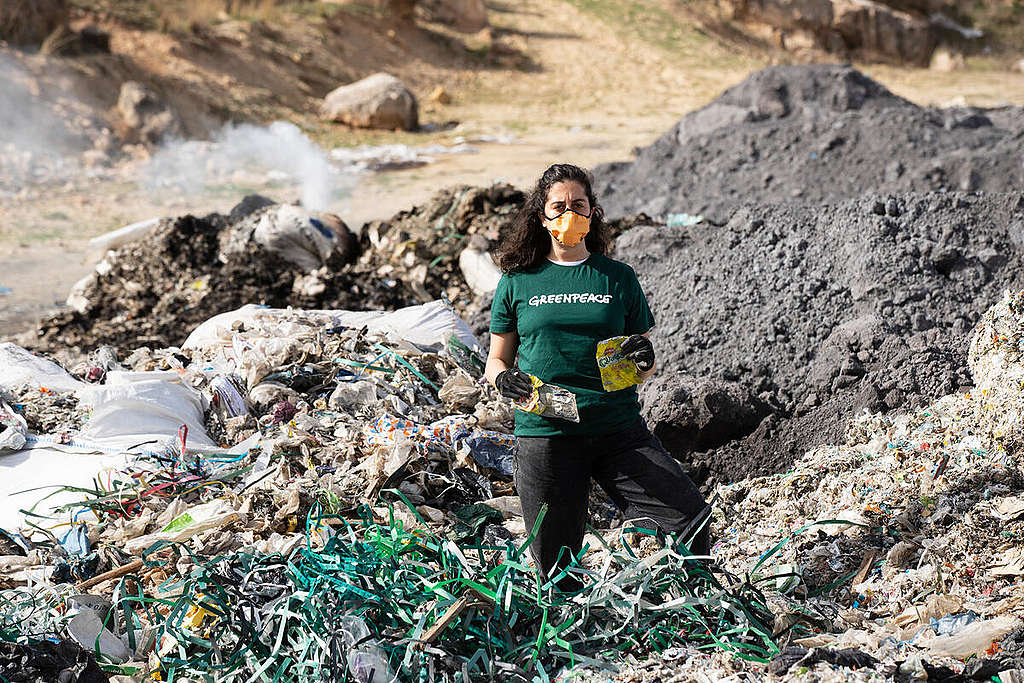 The Turkish government banned plastic waste belonging to the Ethylene Polymer Group in May 2021. This group has the highest plastic waste imports and is often used in daily life.
This victory was made possible by the Greenpeace Mediterranean campaign, Don't Let Turkey Become A Garbage Dump. The UK exported 210,000 tonnes of plastic waste to Turkey in 2020, while Germany sent 136,000 tonnes. Our Turkish colleagues have been fighting for this ban for a long period. This victory against plastic pollution is also a victory in health and social justice.
---
Every degree counts. Every ecosystem that supports people's livelihoods and the survival of countless animals and plants is important. In 2022, let's keep fighting against extractivist fossil fuel companies, corporate polluters, greenwashing, false solutions and governments putting profits over people and the planet.