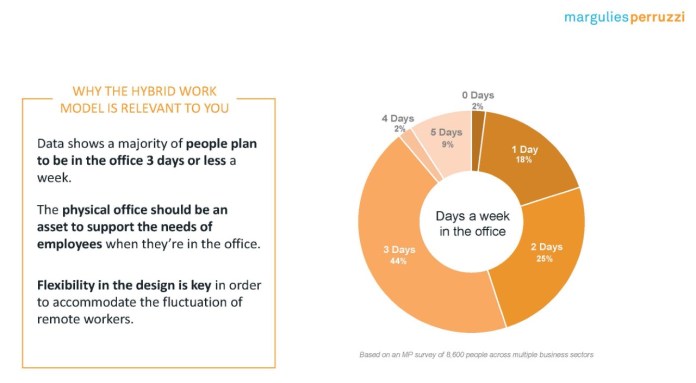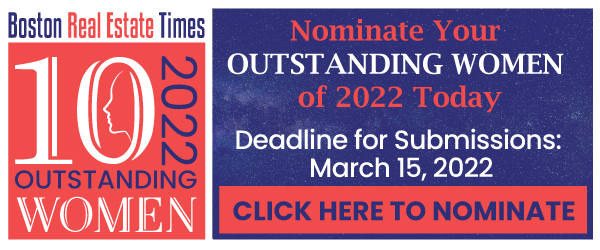 By Janet Morra, AIA, LEED AP
(Editors notes: This is the first of a series of articles on design trends by leading experts from Bostons largest architectural firms. Janet Mora of Margulies Perruzzi focuses this article on hybrid office.
BOSTON–The shape of future office environments will be largely determined by three factors: the ability of company leaders to direct and manage change; the subsequent development of organization-wide policies concerning remote work, safety, and occupancy; and the financial implications of those policies on facility decisions.
A successful transition from the peak pandemic work-from-home scenario to a return-to-office scenario will require a spectrum of expertise and depend heavily on corporate agility and flexibility.
Margulies Perruzzis report, Volume 4: Post-COVID Workplace (link) presents four workplace models that corporate leaders can adapt to their own companys unique blueprint. They are flexible, balanced and traditional and can be used by 25% of the workforce to return to the office in traditional models. Each model comes with its own logistical and financial considerations. This is especially true if there is more space required to accommodate social distancing.
COVID-19, a digital technology advancement that made hybrid work environments possible, has been a long-standing staple in high-tech industries. Now, as the world grapples with the omicron variant and new facts about its transmissibility to and by the vaccinated, Margulies Perruzzis Volume 5 Workplace Strategy Report: Embracing the Hybrid Workspace (link) affirms the logic of transitioning from a traditional to hybrid model. An 8600-person survey across many business sectors found that 44% of workers expect to be in the office three days a weeks, while 25% plan to work two days. Only 9% of respondents said that they would go back to the pre-pandemic office environment.
Corporate leaders are becoming more open to the idea that workplaces must embrace change as a constant, and evolve in response. The catalysts are an increase in workplace utilization rates, safety protocols, and restoration of employee engagement. They also need to be receptive to the idea that work environments must embrace change as a constant and evolve in response.
(Janet Morra, AIA, LEED AP is a Principal and Partner at Margulies Perruzzi, a leading architectural firm in Boston specialized in Healthcare, Science, Workplace and Real Estate projects.)
Similar