Ambition is the word that best describes 2021 in terms a the green agenda.
The COVID-19 pandemic, which began last year, did not provide relief for our environment and climate. It also delayed many of the global and local strategies that were needed to address climate change and plastic pollution.
The world heard louder calls for more urgent solutions, higher targets, and stronger leadership after significant losses to lives and livelihoods as well as damage to settlements and the natural environment.   
It is clear, when we look back over the past 12 months that our leaders did not listen to the cries and needs of the poor and the earth, that it was painfully obvious. 
The 2021 UN climate negotiations in Glasgow (Scotland) are a good example of this. It had a higher ambition as one its main themes. A global report released months ago showed that global warming could be reached if there are no drastic reductions in greenhouse gases emissions. 1.5 degrees CelsiusOn or before 2040 
For the Philippines, any temperature increase will only lead to more loss and damage from stronger storms, more intense droughts and sea level rise. Typhoon Odette's devastating impact on central and south-central Philippine provinces eight years ago was another reminder of how critical the climate crisis is.
After two weeks' worth of negotiations, new pledgesNations made significant progress in ending the use of fossil fuels. More money was available for renewable energy development, adaptation of countries like the Philippines, and protection of forests and other ecosystems. The event was attended by business and government leaders. They exchanged greetings and took photos with the entire world.
All these new promises will still lead to a world that is warmer 2.4 degrees CelsiusIt is well above the 1.5-degree target. If ambition is not enough, what would be the best course of action to face the most grave threat of our time?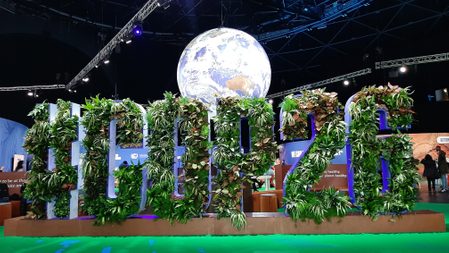 Not high enough
The Philippines has not performed better in 2021 in climate and environmental action. This is not due to lack of initiative or effort from experts and advocates; the disappointing green governance continues because of the same bureaucratic flaws, which render many policies and programs less effective than they should be. 
After years of delays, the Nationally Determined Contributions for local climate change impacts were finally finalized. At first glance, the primary goal of the country's Nationally Determined Contributions was to reduce carbon dioxide emissions. By 75%The current decade seems ambitious. The lack of a clear path and a set of programs across all sectors to achieve this goal, even after repeated delays, is a problem that could endanger the country's long-term viability.
The Philippines' energy sector must undergo the largest transformation in order to become climate-resilient. This year's observations show that the current administration is not ready to make the necessary transition to a RE-powered economy or society. 
Public officials are exploring other fossil fuels to improve the country's power grid, despite having placed a moratorium on new coal plant construction and finally implementing the RE Act after more than a decade. Some lawmakers and lobbyists push for the expansion. Natural gas usageIt is claimed to be the ideal fuel for transition between coal and RE. However, this could harm the Philippines' commitments to reduce pollution. Additionally, consumers would likely have to pay higher electricity fees, which is already the most expensive in Asia.
We saw pushes in Congress for important legislation to address long-standing environmental issues. A bill that proposes to Eliminate single-use plasticsThe House of Representatives has passed the bill but not the Senate. It would also include 500 local governments that have banned plastics from their jurisdictions since August. This would make the nation one step closer to a circular economy. 
However, other bills regarding national land use, sustainable forest management, and others, are still ineffective. Despite being a priority for the Duterte regime, the establishment of a Department of Disaster Resilience has yet to be realized. Despite the fact that it is a priority, Passed by the lower HouseHowever, critics opposed its creation, claiming that it would further centralize control over an issue that requires strong local governance.
For the eighth consecutive year, the Philippines is Asia's most dangerous country for environmental defenders. Stories of vulnerable communities, including indigenous peoples being displaced or adversely affected, continue to surface, casting doubt on whether these activities are truly capable of contributing towards sustainable development. 
Perhaps the recognition of this year's UN Human Rights Council in the To a healthy, clean, and sustainable environmentThis would help to reverse the current trend in the Philippines. The Commission on Human Rights would also release the final report. National Inquiry on Climate ChangeThe report, which showed that corporations could be held legally responsible for their contribution to the climate crisis and the suffering it has caused, was published by the University of California at Berkeley.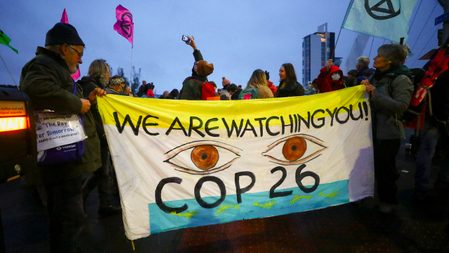 Looking ahead
In the first half 2022, ambitious candidates will dominate the Philippine nation's attention with their platforms for the forthcoming national and local elections. In recognition of the fact that sustainable development depends on people's and planet health, the green agenda must be a priority during this period. To take care of our environment and climate, those who are elected must draw on the successes of previous administrations and learn from their mistakes.
What year will we be reading the same headlines, analyses, and names next year? Or would we see real change in the direction of ambition? 
It is highly unlikely. However, for our sakes, let us hope for the best. Rappler.com
John Leo Algo, Deputy Executive Director for Programs & Campaigns of Living Laudato si Philippines, is also a member of Aksyon Climate Pilipinas' interim Secretariat. Since 2017, he represents the Philippine civil society in UN climate and environmental conferences. Since 2016, he is a climate- and environment journalist.