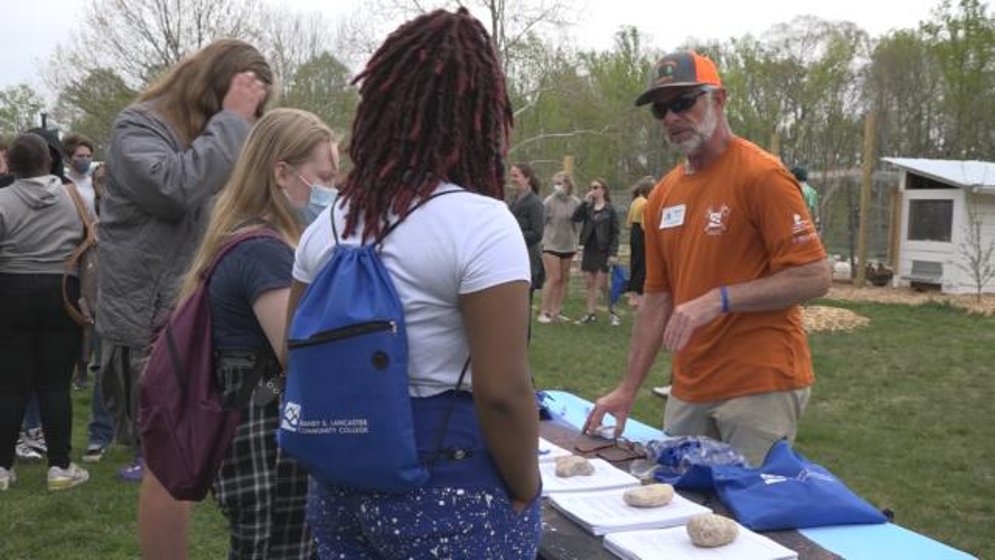 CHARLOTTESVILLE, Va. (CBS19 NEWS) — Charlottesville High School hosted a career fair to spark students' interest in environmental work.
On Thursday afternoon, the fair was held at Charlottesville's High School. More than 100 students met with local green industry leaders to learn about job opportunities in the field.
There were 25 vendors who spoke about farming, landscaping and renewable energy.
The event was hosted by Releaf Cville. It was established six months ago. Its purpose is to educate the community about environmental issues.
Peggy Van Yahres, the chair of the organization, says it's the school's first year hosting this kind of fair.
She believes it's important to teach students when they're young so they can make an impact in the future.
Van Yahres said, "They're going to be the ones being affected by this more than anybody else." "They must understand how important it to save Mother Earth and become more interested in their environment, especially in the city."
Van Yahres claims that most Charlottesville neighborhoods lack trees which can lead to an increase of strokes and heart attacks.
She also said that energy costs for city residents are 2.3% higher than the average.
Van Yahres believes there are small ways that people can help the environment every day, such as recycling, not using plastic and biking instead.