4 minutes read
In the wake COP26, nature-based strategies have become a critical weapon in the fight to the climate crisis.
Trees eat carbon dioxide for breakfast. But that's not all. They can reduce pollution and stabilize soils, stop erosion, provide shelter to agricultural animals, and reduce heat loss in urban areas.
Native trees and woodlands – especially the oldest ones – also provide valuable habitats to help reverse the decline of the UK's biodiversity. They also make us feel better mentally and physically. If we didn't have trees, we would have to invent them.
COP26 demonstrated very clearly that, politically, trees' time has come, both in the UK and globally. It was clear to see the young people's commitment. More world leaders than ever signed a landmark declaration to stop and reverse deforestation by 2030.
COP26 sent a powerful message that nature-based solutions are key to addressing the climate crisis. The UK's focus on COP26 has given momentum to the commitment to plant more trees as outlined by all major parties in their manifestos.
Important initiatives like the Northern Forest have been able to expand thanks to Nature for Climate funding in England. But we are still a way off meeting the government's 30,000-hectare annual woodland creation target, with only just over 13,000 hectares planted in 2019/20. There is a risk that the rush for trees will lead to an over-reliance on non-native plantations that are poorly designed and not connected to native woodlands and trees beyond woods with their unique biodiversity benefits.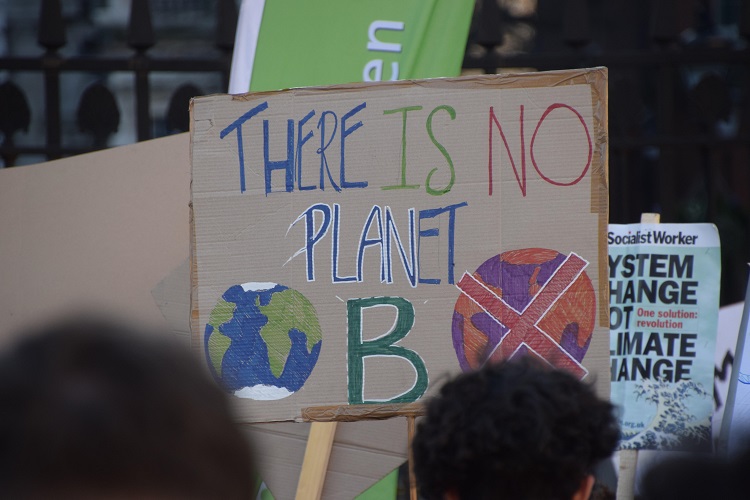 It takes time to create a woodland. Trees mature slowly. We need to protect our old woodlands as they are expected to double the amount of carbon stored over the next 100 year.
Ancient woodland is at least 400 years old and is the UK's equivalent of rainforest. The Environment Act was passed by the government. It made important and welcome concessions regarding ancient woodland protection. Also, it established a secretary of states call-in requirement to prevent any development from adversely affecting ancient woodland. These promises must be fulfilled quickly. The risk is they suffer from being linked with forthcoming planning (now "levelling up") legislation which so far has not been forthcoming.
Soon, the Nature Recovery green paper will be available. I hope that the government will use this opportunity to modernize the remit and responsibilities of the Forestry Commission. It should be given more legal duties to reflect climate and nature emergencies. It should promote sustainable forest management, protection and restoration of the environment, and take action for climate change into its remit.
Farmers will have to play a crucial role in the decisions they make regarding the remaining 75% of our land that is under cultivation if we want to give more land to trees. New subsidy systems are slow in emerging, and the delay of introduction of an agroforestry standard to 2024 and the farm woodland standard to 2025 means the government's voiced ambition for trees doesn't seem to be matched with effective delivery mechanisms.
There is a risk that in a post-COP world where many farmers are more interested in how trees can become part of their business model, there is not enough information on schemes to help them make long-lasting decisions such as planting trees with confidence.
All of this needs land, and we aren't making any more. Our finite land resources are under increasing pressure for climate change and biodiversity recovery actions, for built development, infrastructure and housing, for food production and reduction in our massive reliance on imported timber, for open space for the nation's sense of wellbeing, and for a list of other public benefits.
There is no cross-government structure to optimize land use for the multiple benefits that we need. Therefore, it is welcomed that the House of Lords has created a special inquiry committee on Land Use in England.
Baroness Young of Old Scone, a Labour peer, is chair of the Woodland Trust
PoliticsHome Newsletters
Get the inside scoop on what MPs & Peers are talking to you. Sign upSubscribe to The House's morning emails for the latest insights and reactions from Parliamentarians and policy-makers.