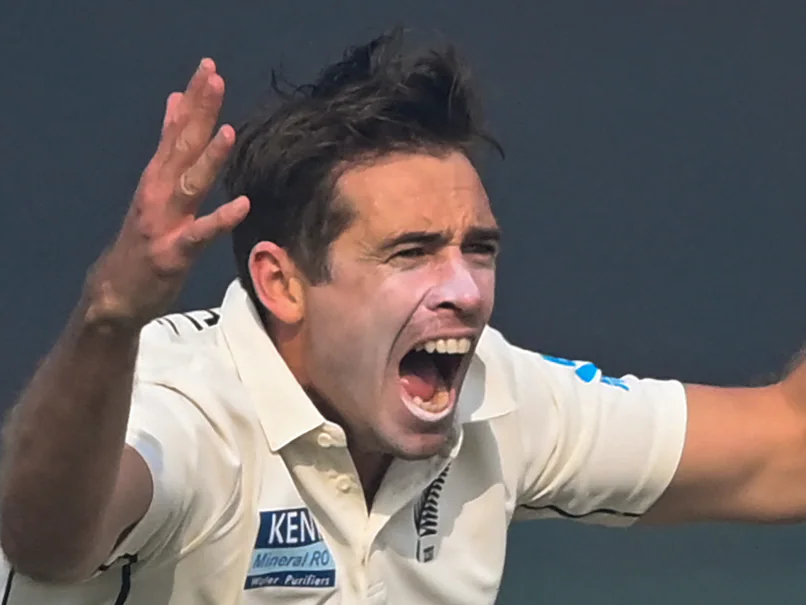 Take a picture of Tim Southee.© AFP
Tim Southee, the New Zealand pacer, stated Monday that although the BlackCaps may not have many stars in their coaching staff but what makes them stand apart is the team spirit and camaraderie. "We don't have any superstars in terms X players, but we have a great group environment. The support staff, as well as the players, also believe in this. We respect everyone. We try to have lots of fun and work hard. During a virtual conference, Southee responded to an ANI question.
Kane Williamson stated that he doesn't mind his side being viewed as the underdogs during big ICC tournaments, despite reaching the semi finals on almost all occasions in the last few seasons.
"I have yet to hear the favourites tag, but for us it is always about focusing our attention on the bigger picture as an aspect and trying to put all our energy into moving one step ahead. There is a lot to plan. Williamson stated that tournaments are fun and each team is strong.
"Anyone can beat anyone if you look at the T20 World Cup. There are no guarantees in those situations. It is about going out there and being prepared to win the best possible. He said that there are many challenges along the way. But, it is also about staying together and moving forward."
Promoted
Williamson answered a question about whether he would like a documentary on BlackCaps. It is about authenticating the team environment in which we work.
This article discusses the following topics