Retail Experience Design is who? What makes your offering different?
We are a creative retail design agency – this means we design engaging, original physical spaces and environments for retailers or businesses that sell products, services or experiences.
We offer a complete design service, from the initial concept through to the management and implementation of the manufacturing and shop-fit.
What are your most recent projects? What makes the designs for these clients standout?
A successful design agency needs experience across a broad range of sectors – it's what keeps them creatively fresh, knowledgeable, and responsive to the continually changing world of retail design. Our success is based on our diverse experience in a wide range of sectors, including retail, food and clinic, as well as showrooms and educational spaces.
But, we're exceptionally proud of our work and specialism in the health and wellbeing sectors, and none more so than in the optical industry, which has grown organically, and off the back of success stories. I believe it's our ability to combine creative design with a strategic understanding of what opticians need to deliver from a customer and patient perspective that sets us apart.
Our recent projects for Fullwood Opticians, House of Hearing, Noville Opticians and exclusive salon and hair business Vixen & Blush are great examples of the diversity of our work and different design challenges we're presented with.
House of Hearing's challenge was to make a Grade A listed building a flagship clinic in audiology, without the need for a restoration budget. We worked with the existing features and architecture to make the budget work harder. We were able conceal the imperfections and structural issues of the building while creating an interior design for audiology that is world-class.
For Norville Opticians, it was vital that we preserved the heritage of the historical practiceIt also delivers a unique concept design. The final concept isn't just aesthetically advanced, the new design allows the practice environment to deliver on retail practicality and drastically improve the effectiveness of space, whilst improving the overall patient journey. Our brief for Fullwood Opticians was design driven – the practice aspired to transform the space from a tired and traditional looking practice to a boutique-inspired space that provided customers with a fashion led experience.
Finally, our design for Hair Salon Vixen & Blush achieved a striking, contemporary space that firmly positions Vixen & Blush at the forefront of exclusivity.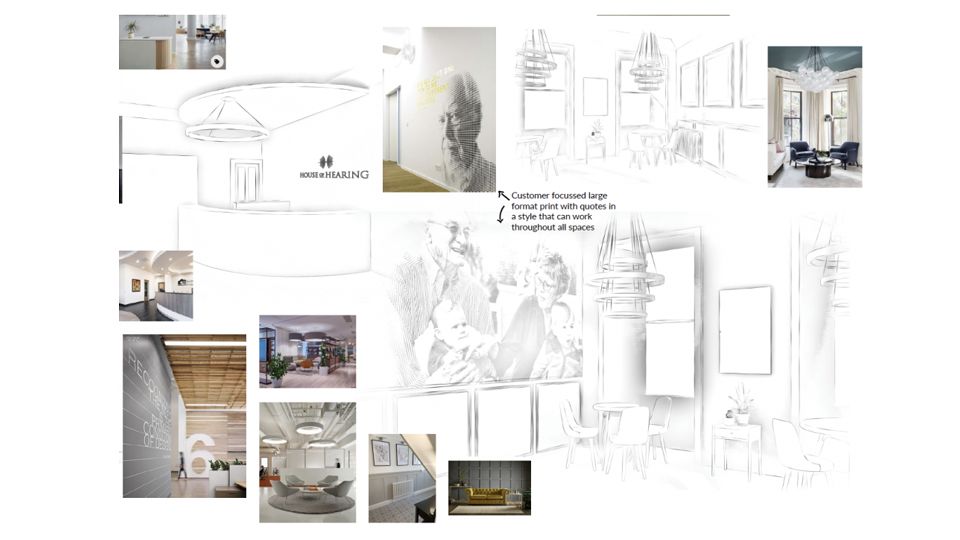 Retail Experience Design
What was the most significant achievement your company achieved in the last year?
Retail design was hard hit by the pandemic. We saw iconic stores closing, brands disappearing, and all manner of retailers and businesses shrinking. Despite the uncertainty of anther lockdown, retailers gained confidence and businesses started to thrive at the start of 2021. The narrative changed from one of uncertainty and fragility towards one of transformation and innovation. Businesses wanted to be in the best position possible after breaking out of lockdown.
This was especially true for the optical industry, which had mainly remained closed during lockdowns. While many opticians in urban areas were fighting for survival, local opticians were taking advantage of a local revival. Many opticians saw this opportunity to attract new customers. However, to be successful in attracting patients and new customers, they had to appeal to a wider range of people than the pre-pandemic.
With the local resurgence of retail and more determination than ever, 2021 was one of our most successful years yet. We delivered the most projects and won a record number clients across all sectors.
What are the company's main ambitions for the next 12 months?
Retail Experience Design was founded by me and I began working in the optical sector. It was obvious that the industry was behind mainstream retail.
Traditional shop fit-outs drove the industry, often resulting in generic, traditional, offthe shelf designs. Retail design principles were rarely considered. We saw the potential to make this industry grow from the beginning.
Ten years later, the retail landscape has changed dramatically. Opticians now know that their physical environment is key to helping them stand apart from their competitors by creating a unique customer experience and loyalty.
Our approach and designs in the optical industry stood out – and today we're recognised for our expertise in delivering optical environments that not only look good but deliver.
We believe we've helped the industry understand the importance and impact of good retail design. Our goal for the next twelve months is to push the boundaries of retail design in the optical industry and to further cement our position as the best retail design agency in optics.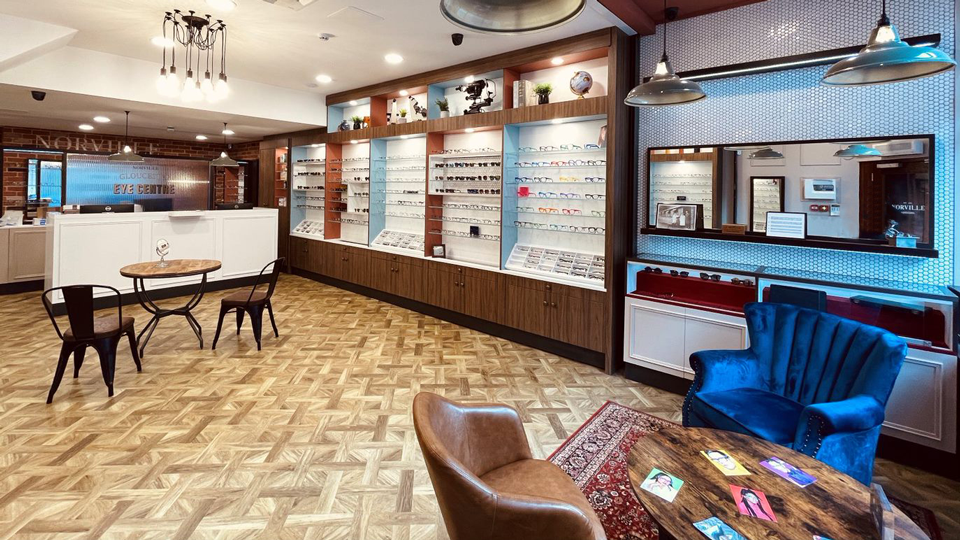 Retail Experience Design
Are there any new projects in development you can tell us about, or updates as a business you'd like to share with readers?
Retail Experience Design was my ambition as a retailer designer. I wanted the creative freedom and opportunity to make a positive impact on High Street retail.
My commitment and ambition to working with independents remains, the design agency is structured to balance cost effectiveness, but without compromising on good design – all of which makes good retail design possible for independents.
However, our work is being recognised by larger brands and retailers, who are reaching out to us because they've seen our work – this is particularly within the optics and wider healthcare industries. This is a testament of our design philosophy, creativity, and strategic approach in retail design, I believe.
What do you believe the top retail design trends for 2022 will look like (either in general on the High Street, or in particular health settings like optometry?)?
Sustainability: This is the hot topic in retail design as consumers are no longer just attracted by sustainable products – they want to buy from retailers and businesses who show their approach to sustainability and respect for environmental issues within their physical stores.
The physical experience Whilst the growth of online shopping has of course skyrocketed because of the pandemic, the desire for some consumers to view, touch, and interact physically with products has now been amplified – even the most basic instore experience has been missed. Consumers want to escape their screens and be provided with an instore experience – it is this desire which is driving consumers back to physical retail.
Businesses that have a physical environment need to create an unforgettable and memorable instore experience.
A love for the local: Many consumers have continued with their mission of supporting independent or small local businesses, and whilst the High Street is undeniably fragile and looks very different across the UK – the deep-rooted affection for shopping local continues to be a focus for retail.
How do you think effective design can help practices increase revenue and patient loyalty?
There's no secret formula to retail design in optics. Good retail design principles are the key to creating an optimal optical environment. Regardless of the size of practice, location, audience, demographics, services, product ranges – the principles remain the same.
We combine technical and creative skills with strategic thinking to ensure that retail spaces are successful on all levels. These include creating a memorable interior design, delivering on retail practicality and creating a unique experience for customers. All this with the goal to help opticians increase their client loyalty, sell more, ultimately increasing profitability.