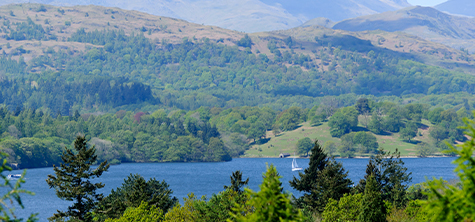 The Rural Payments Agency (RPA), is embarking on a new programme to foster leadership in environmental sustainability throughout the Department for the Environment and Rural Affairs.
To support climate action and the drive for Net Zero, there will need to be a reliance upon leadership in environmental sustainability at all levels of every organisation.
A Chartered Management Degree Apprenticeship in Environmental Sustainability Leadership, also known as "green leadership", is being offered by the RPA and Defra.
The University of Cumbria developed a unique programme which invests in new leadership skills in environmental sustainability across the Defra Group to help us achieve our sustainability goals. The first cohort was formed in January 2022.
The Defra Group will continue to improve its environmental leadership by offering tailored operational management and team leader Green Apprenticeships, in partnership Raise the Bar. Additionally, a new programme is available for women in green leadership positions.
Tamara Finkelstein (Defra Permanent Secretary, Civil Service Apprenticeship Champion) said: All Civil Servants and our people have a significant role in supporting the UK's efforts to drive the green agenda. To ensure that climate action is a top priority for our organisation and a global imperative, it is crucial to develop the leadership skills of our people in environmental sustainability.
This will allow us to support our own environmental commitments by ensuring sustainability runs through all that we do within the Defra Group.
The RPA and the University of Cumbria have collaborated to create the three-year course. It will be contextualised with leading organisations sharing their environmental sustainability business strategies, approaches, and challenges. This will enable our people to develop critical thinking and decision making in environmental sustainability, efffective measuring, evaluation, communication and communication on sustainability and its impact.
Microsoft, United Global Sustainable Development Group Index Institute, as well as other speakers from a variety of industries and sectors that focus on environmental sustainability, will be the speakers at the programmes.
Jake McClure, RPAs Director, Organisational Capability, stated that leadership in environmental sustainability is vital at all levels because it will affect our performance towards achieving sustainability.
We are creating the first Chartered Management Apprentice in environmental sustainability leadership at the University of Cumbria. This is a step towards sustainability leadership that supports climate action and Net Zero commitments.
We are focusing on building our leadership skills in the area of environmental sustainability. As we move forward, we will continue to improve the course learning so that our people are up-to-date on the most recent thinking and approaches to environmental sustainability within organisations. We also want them to be able build skills and leadership in agile, critical thinking.
As green leaders, we are investing in our people now. We need leaders who can bring together multiple perspectives to co-create solutions to our environmental sustainability challenges. This is why we are continuing our development of new programmes for our team leaders as well as our operational managers.
Jake McClure said: Leaders have always had to be visionaries, but with environmental sustainability it's a critical skill. We're teaching scenario planning, scenario thinking, as well as critical thinking to enable leaders to anticipate the environmental sustainability leadership challenges they will face and when.
The new skills-based degree programme is part of the Defra Group's strategic workforce planning for future. It focuses on building visionary capacity in environmental leadership. The leaders in environmental sustainability will learn how they can create a business case for their efforts, how they can drive sustainability mindset across their work, and how to do quantitative analyses to show organisational and individual impact.
The programme will be taught by leaders experts and include classroom learning, discussion, team exercises, and job-related tasks. The programme will help participants to form a peer group that can leverage the learning and share the results with others. This will be important as environmental sustainability leadership expands across the RPA Group and the Defra Group.
University of Cumbria Vice Chancellor, Professor Julie Mennell said: We are excited to be working with the Rural Payments Agency to develop the environmental sustainability leadership Chartered Management Apprentice Degree for the Defra group.
Cumbrias university and I both fully understand and accept our responsibility to protect the environment, future generations' lives and livelihoods. This new collaboration programme is a strong demonstration of our determination to do so.  I am certain that students involved in this program will be better equipped to fulfill their important role in achieving positive and lasting change.
We are launching this new environmental sustainability leadership Chartered Management Apprentice Degree in line with National Apprenticeship Week's theme of Build the Future.