Daniel Ricciardo has praised the environment he is working in at McLaren ahead of the new Formula 1 season.
After spending his first season there with Lando Norris, the Aussie will be back in 2022 with the Woking-based McLaren Team.
It was also difficult for him to adjust his driving style to his new equipment after he left the Renault team at 2020's end.
Red Bull is another outfit he can add to his CV. He may have enjoyed his best form in his career with them, even though it didn't yield a world title.
Ricciardo has indeed driven for other teams in the pursuit of glory, but no championship challenge has been presented to him. He'll be hoping that the new regulations 2022 will help him.
Despite the difficulties, he is happy with his current team.
"Yes, I am," Ricciardo said when asked if he is happy at McLaren by Auto Motor und Sport.
"That's probably why the first half of the season was more frustrating, because I really like the environment and I have a good relationship with the team.
"Everything other than the stopwatch was pretty good, but obviously I just didn't give them what I wanted to give.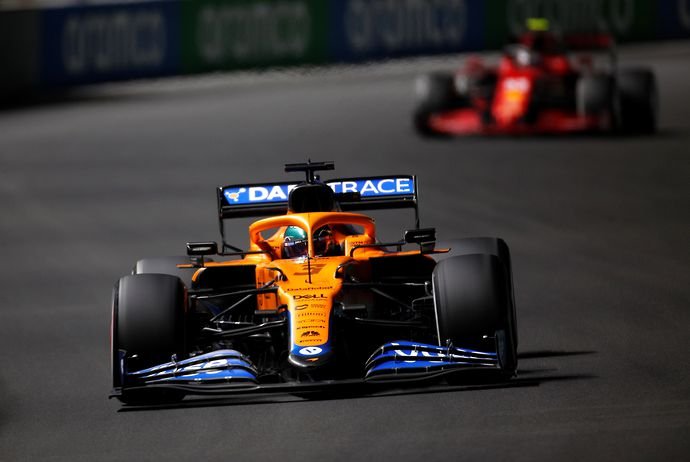 "That was tough, but moments like Monza, even Austin…Austin was also a good weekend for me. These weekends are much more enjoyable because I get along with the team.
"I like their way of racing. I'm happy about the support I've had.
"Helmut Marko [at Red Bull]is a man who taught me love and strictness in my youth. I think that did me a lot of good because it made me grow up faster," he said.
"At McLaren, especially in the first half of the season, there was a lot of support. They didn't try to put me down when I was already down, they tried to pick me up.
"I'm not saying I want to be coddled all the time. Their way of handling it, not overwhelming me and tackling it was really nice.
"I feel the affection in the team. It's like being in a family."