The Environmental Studies Center's floating classroom, a 33-foot boat named "The River Scout", is a prominent fixture in the southern Indian River Lagoon.
Martin County students in fifth grade and sixth grade use the Scout to explore nature. Cruise toBird IslandYou can witness the effects of erosion. They then motor to Boy Scout Island in order to identify native plants and studylagoon organisms. They also measure and record the lagoon's water clarity, and salinity.
Valerie Gaynor, the executive coordinator, stated that the center's staff would like funding for a boat trailer in order to house the River Scouts during poor weather and also for additional maintenance on the craft.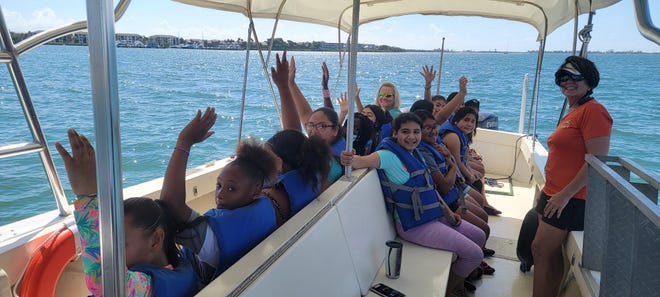 Gaynor stated, "We would love to have any help in this venture to maintain and protect the River Scout." "We are committed to the…" Environmental awareness and healthWe are proud to be part of this community and we hope to inspire students' love for the natural world."
Gaynor stated that the River Scout's emblematicmural, which depicts a colorful coral reef on the hull, often prompts familiarboaters to shout hello on the lagoon.
The Martin County School district runs the Environmental Studies Center and welcomes students from kindergarten to seventh grade. It also offers summer camps as well as high school Marine Science and Environmental Science classes.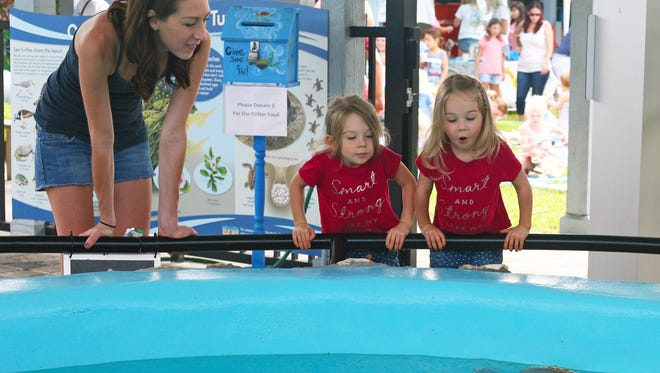 How to help
Who:Environmental Studies Center
Wish: Funding to purchase a new boat trailer from a local vendor for River Scout
Cost: $8,000
How to donate: Contact Valerie Gaynor, extension 59101, at 772-19-1887.
About this series
Treasure Coast non-profits that advocate for clean water, particularly the St. Lucie River Lagoon and Indian River Lagoon require more than holiday cheer to keep their mission alive. Find out what they need and how you can help them tocontinue their work, as TCPalm.comhighlights a differentorganization each day from Dec. 25 to Jan. 5, the traditional 12 Days of Christmas. Read the previous stories
For more information, Follow Max Chesnes via Twitter.
Max Chesnes is an environment reporter for TCPalm, focusing on issues facing Lake Okeechobee and St. Lucie River. Follow Max on Twitter @MaxChesnes, email him at max.chesnes@tcpalm.comGive him a call at 772978-2224
Max's stories are available here.