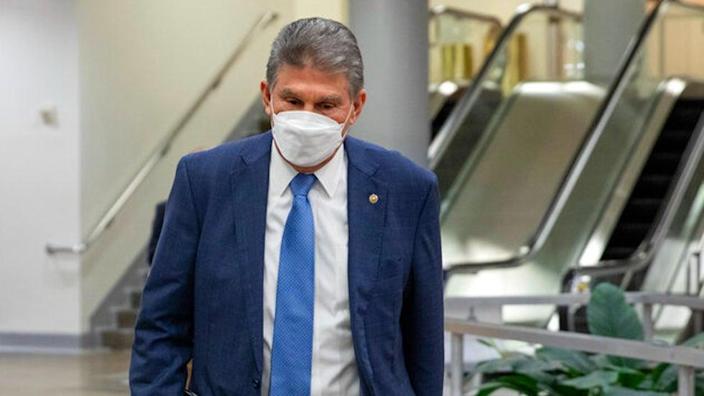 Thursday's Overnight Energy & Environment is open!This is your source for the most recent news about energy, the environment, or anything else. Subscribe here thehill.com/newsletter-signup.
Today we are looking at Senator Joe Manchin (D-W.Va.), latest comments on Build back Better, President Biden's stalled climate bill and social spending bill. We also examine a congressional push for ending solar tariffs.
Rachel Frazin and Zack Budryk are The Hill's Rachel Frazin & Zack Budryk. Send tips to [email protected], [email protected]. Follow us on twitter: @RachelFrazin @BudrykZack.
Let's jump in.
Manchin calls for a 'clean slate' for negotiations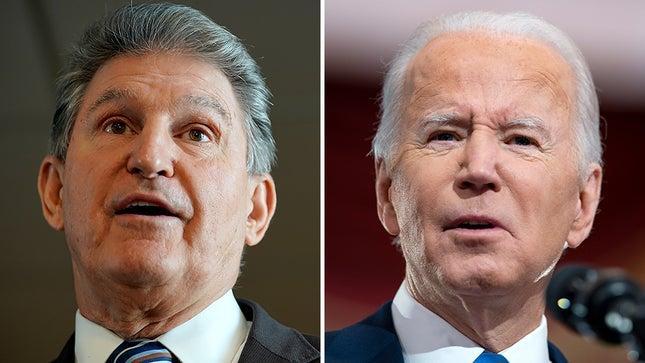 Sen. Joe Manchin, D-W.Va., said Thursday that negotiations over President Biden's expansive climate and social-spending package would be held. "Starting from scratch"We are wasting our time in the hope of a quick revival.
Manchin said to reporters that he was going to start from scratch and start over. He added that he didn't have any talks scheduled with White House officials.
Manchin, when asked if his previous offer of $1.8 trillion to the White House was still up, said it wasn't. Democrats will "just start from scratch."
Manchin's comments are made as the White House, top Democrats and top Democrats prepare to try to return their focus to the Build back Better Act.
Late last year, the Senate rejected the bill after Manchin, in a Fox News interview, said that he couldn't support the House version of the bill, which was approximately $2 trillion. His comments Thursday highlight how far apart Democrats are in a deal.
They also follow Biden's Wednesday comments in which he indicated that the spending plan would need to be cut.
Let's talk about policy:Biden expressed optimism about the possibility that lawmakers could retain up to $500 billion in energy- and environment spending.
Those comments prompted Sen. Ed Markey (D. Mass.) to make calls. For starting with the climate change provisions, which Manchin recently expressed relative openness towards.
Markey said that the climate and clean-energy provisions in Build Back better have been largely worked out and financed. "Let's start there, and add any other important provisions for supporting working families that are able to meet the 50 vote threshold," Markey stated in a statement on Wednesday.
"Congress has the chance to pass life-saving, intersectal, justice-focused, climate action that would take actions to drastically reduce dangerous emissions and promote environmental justice. It would also create millions worth-paying union job opportunities across our country," he said.
Learn more about Manchin's latest comments.
A bipartisan group calls for an end to solar tariffs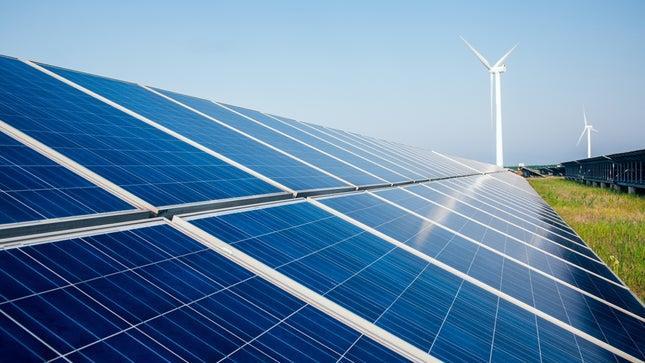 Six Democrats and two Republicans urged President Biden to stop imposing Trump-era tariffs upon imported solar panels.
According to Senators, the Section 201 Tariffs, which expire Feb. 6, will have cost American clean-energy jobs more than 62,000, according the Solar Energies Industry Association.
"[W]The senators stated that they believe that the extension of tariffs will only add unnecessary costs to U.S. customers, hurt American solar jobs and artificially stymie deployment of otherwise viable projects in the United States."
Sens. Jacky Rosen (D-Nev.). Jerry Moran (R-Kan.), Brian Schatz (D-Hawaii), Thom Tillis (R-N.C.), Sheldon Whitehouse (D-R.I.), Martin Heinrich (D-N.M.), Dianne Feinstein (D-Calif.) and Michael Bennet (D-Colo.).
The Biden administration however has indicated support for solar rates, last week stating that it would appeal a decision to scrap some of the tariffs.
Learn more about the push here.
LAWMAKERS PRESS CLIMATE RESILIENCE
Thursday's proposed legislation was released by a bipartisan group of legislators. It aims to help the country prepare for climate change impacts such as sea level rise and worsening weather events.
The legislation would require federal government to create a "National Climate Adaptation and Residual Strategy" to assess the country's vulnerabilities and provide a plan to address them.
It would also create a position for the White House's "Chief Resilence Officer" to direct preparations and lead strategy development. There would also be interagency groups dedicated the issue and a council non-federal partnerships drawn from frontline communities.
Sens. are the ones leading this effort. Lisa Murkowski (R.Alaska), and Chris Coons, (D.Del.), as well as Reps. Scott Peters (D-Calif.) and Mara Salazar (R-Fla.).
Find out more about the legislation..
WHAT WE ARE READING
Winter gas bill from hell – Oklahomans face $1.4bn snowstorm-related costsFloodlight And Oklahoma Watch)

Leading EU lawmaker calls for airlines to pay their CO2 emissions earlier (Reuters)

More than 450 scientists ask PR and ad agencies to cut ties with fossil fuel clients.The Washington Post reports
ICYMI
This concludes today's post. We appreciate your reading. Visit The Hill's website. Energy & Environment pageFor the latest news and coverage. We'll be there You Tomorrow.