GAZA CITY in Gaza (AP) –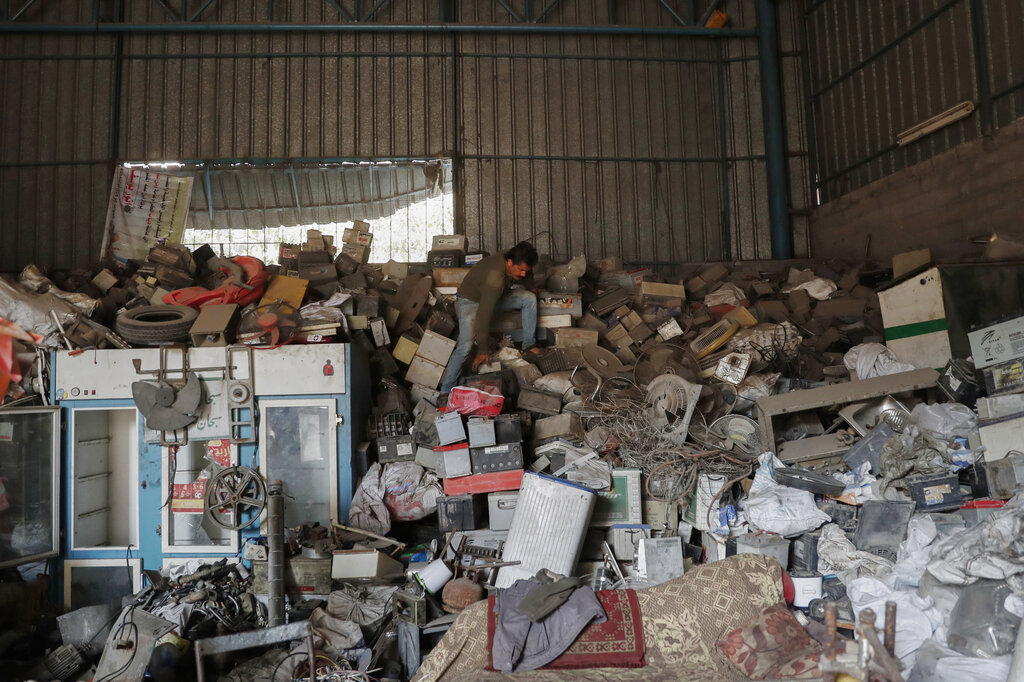 Virtually every household in the Gaza Strip relies on batteries to keep their home running — a result of years of chronic power outages.
These batteries have helped to mitigate one crisis. However, they are causing another crisis by accumulating large amounts of old and unused batteries in a region that isn't equipped to dispose of them safely.
"There is a real danger that these batteries are collected and stored randomly in the open air; not in warehouses," said Mohammed Musleh, an official with Gaza's Environment Authority.
The most pressing threat, he said, is that "the batteries break and ooze liquid that includes sulfuric acid and leaks into the soil and then the water aquifer."
Gaza's Environment Authority estimates that there are 25,000 tons of old batteries piled up at several locations across the coastal territory. There are no recycling facilities in Gaza, and Egypt and Israel have imposed a blockade that prevents the safe shipping of batteries abroad.
According to the U.S. Environmental Protection Agency (USEPA), used batteries pose a variety of risks to the environment as well as public health. While different types of batteries may contain dangerous metals, such as mercury, lead, or cadmium; some batteries can catch on fire.
These risks are especially acute for Gaza, where the health system is already in crisis and the environment is already in terrible shape. Nearly all of Gaza's water is undrinkable due to high saline levels caused by overextraction.
A hazardous waste unit is located in Gaza City, which is designed to dispose of old batteries safely. Ahmed Abu Abdu, the head of the hazardous waste unit, claims that very few batteries reach him. Instead, a small private business has emerged.
Every day, donkey-drawn carts or cars carrying collectors roam Gaza calling out to people who want to sell their old batteries. Old batteries can be sold for as little as $1 depending on their size.