Five Outriggers Hawaii properties have been awarded the State of Hawaii's Outstanding Environmental Stewardship Award Green Business ProgramAn awards event was held January 14 to recognize energy efficiency and sustainable business practices.
Outrigger was one of the recipients, with five others. Outrigger Waikiki Beach Resort is one of the five properties, while Outrigger Reef Waikiki Beach Resort is another. Waikiki Beachcomber was by Outrigger. Waikiki Malia was by Outrigger. OHANA Waikiki East is by Outrigger.
ADVERTISING
Trending Now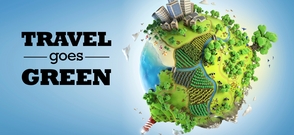 The awards ceremony was presided by David Ige, Hawaiian Governor and Dawn Amano Ige first lady. It was an honor to present the awards, which recognizes the hard work and dedication of businesses and organizations in making Hawaii more sustainable. Their achievements not only keep utilities down and create a more sustainable business environment, but they also contribute to Hawaii's clean energy goals.
The resorts employ a variety of practices to reduce water consumption and waste. They offer reusable water bottles and other recyclable products. The resorts have also switched to more efficient light bulbs. The resorts encourage responsible travel and sustainability.
Outrigger will double down on its ESG efforts to care about the environment and communities it serves, stated Jeff Wagoner (President and CEO of Outrigger Hospitality Group). We are delighted to have received this prestigious recognition by the State of Hawaii. Outrigger will continue to champion environment stewardship while encouraging our guests, hosts, partners and others to make Hawaii a better place for future generations.
Hawaii has been increasing its sustainability initiatives since the pandemic. This year will see a major shift in Hawaiian tourism. The state's tourism organization is looking to attract responsible travelers who are more interested in sustainable stays or voluntourism experiences. The Green Business Program in Hawaii is part of this shift.
For more information on Outrigger Hotels & Resorts please visitClick here.