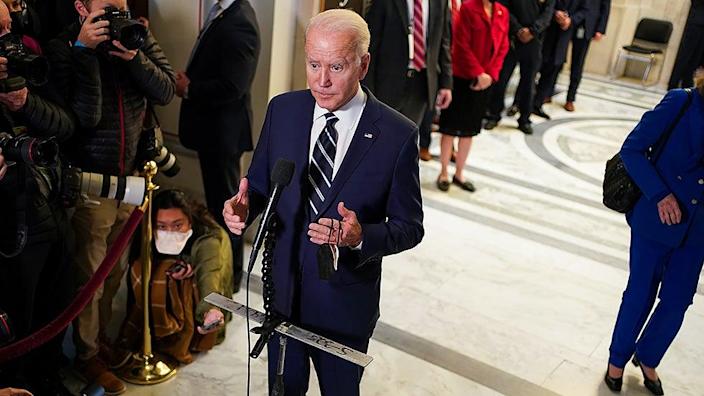 Welcome to Friday's Overnight Environment & Energy,Your source for the most recent news on energy, the environment, and beyond. Subscribe here thehill.com/newsletter-signup.
Today we'll be discussing the Biden administration's green building initiative, another round oversight requests to Big Oil for testimony, and more criminal investigation hiring at EPA.
We are Rachel Frazin and Zack Budryk for The Hill. Send us tips: rfrazin@thehill.comAnd zbudryk@thehill.com. Follow us on twitter: @RachelFrazinAnd @BudrykZack.
Let's get started.
Biden launches green buildings partnership between states and cities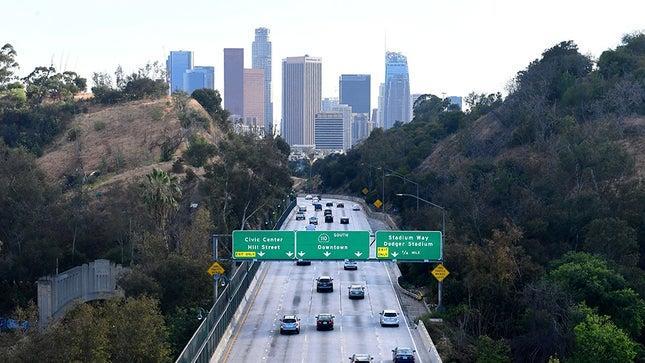 The Biden administration will launch a new partnership with two other states and several cities to reduce greenhouse gas emissions from buildings.
The White House presented the new Buildings Performance Standards Coalition in a first shared fact sheet with The Hill Friday.
According to the administration, the partnership will include 33 state- and local governments that cover 20 percent of the country's building footprint and 22 per cent of its population.
What are the details? According to the factsheet, the initiative will "unlock energy efficient and electrification in the buildings sector as an accelerator for job creation all the while lowering energy costs for consumers."
The coalition's goal by Earth Day 2024 is to advance legislation and regulation in each state or local jurisdiction.
It will do this by creating policy roadmaps, convening teams based on place to help develop policy, and sharing its results with each other.
The initiative has been signed by Washington and Colorado, as well as several cities such as New York, Los Angeles and Chicago.
The Biden administration is eager for a demonstration of its commitment to climate change action, especially given the fact that Congress continues to block its social and climate spending agenda.
But Biden isn't giving up: Biden expressed optimism at a press conference this Wednesday that it was possible to preserve a lot of energy and environmental-related spending.
The White House made a new push to invoke labor in its latest push. They stated that members from the country's building trades unions and have indicated their willingness to work with members.
Learn more about the announcement.
House panel requests five members of the oil company board to testify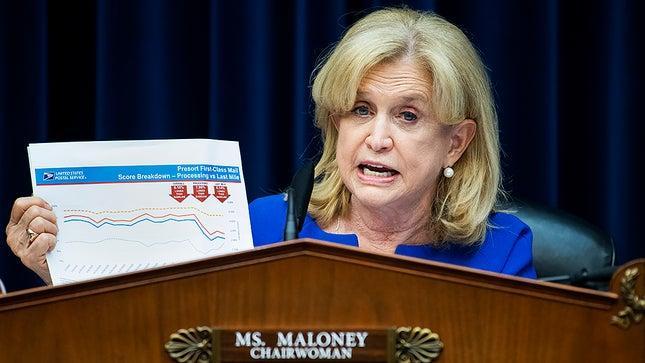 The House Oversight and Reform Committee has sent another round to fossil fuel companies inviting them to testify about their knowledge on climate change. This time they are asking board directors at major companies.
Witness invites shared with The Hill confirm that the invitees are Enrique Hernandez (a director on Chevron's board); Jane Holl Lute (Shell board); Melody Meyer (BP board); and Susan Avery, Alexander Karsner (ExxonMobil board). February 8th is the date for the hearing. A spokesperson for committee said that the panel would release a full hearing advisory in the coming weeks with further details.
The committee noted in the invites that the companies in question have included environmental protection duties in their board committee charters. It requests specific testimony from the companies regarding their efforts to reduce or offset their emissions. Also, it asks whether these efforts are consistent with achieving net-zero emissions by 2050.
"Our hearing will determine if the industry is taking action to reduce its harmful emissions or if it is just lip service and putting our planet at risk. Chairwoman Carolyn Maloney (D.N.Y.), stated that the board of directors at fossil fuel companies plays a crucial governance role in addressing climate crisis. "We invited them testify so that we can hold fossil fuel companies accountable and ensure they are taking real action against climate change."
This is the story so far In October, the committee questioned Chevron, ExxonMobil and Shell executives, as well the American Petroleum Institute (US Chamber of Commerce) about how much senior leadership was aware of the impact of fossil fuels on climate change. Maloney subpoenaed all the witnesses the next week, claiming that they had not provided most of the records requested. The companies have agreed to cooperate with Maloney's subpoenas.
Learn more about the invitations by clicking here.
JUDGE NOT
Rep. Rashida Tlaib, a Democratic-Mich., was a vocal critic for the prosecution against Steven Donziger. She blasted the Biden administration's judicial nominating of a lawyer who had worked on Chevron's lawsuit against Donziger.
Tlaib stated that President Biden was elected in the hope that he would stop and reverse the conservative takeover of our courts.
She then blasted Jennifer Rearden's role "incredible Chevron legal attack on Steven Donziger, human rights lawyer at Steven Donziger", and her work for landlords in discrimination lawsuits.
Tlaib said that the nomination was a slap in their faces, and that he should immediately withdraw it.
Donziger sued Texaco in the 1990s on behalf of a coalition made up of farmers and indigenous Ecuadoreans. Chevron's countersuit against Donziger was represented by Rearden who worked for Gibson and Dunn.
Donziger refused his electronic devices and was placed under house arrest for 2019. Last October, he was sentenced to six-months in prison. Tlaib, the Congressional Progressive Caucus and the United Nations High Commission for Human Rights condemned Donziger's conviction.
Find out more about this controversy here.
EPA has hired additional criminal investigators – but advocates want more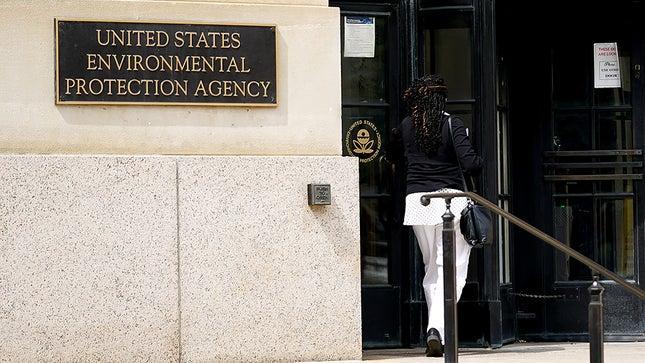 Although the Environmental Protection Agency (EPA), has begun to hire more people to investigate environmental crimes it is not moving fast enough, some advocates feel it is.
The Hill received a Freedom of Information Act request from Public Employees for Environment Responsibility (PEER) in December. It shows that the EPA's Office of Criminal Enforcement Forensics & Training has 161 environmental cops.
This is a big increase over the recent years, when their numbers were as low as 140 in 2018, according a Requests for PEER records prior to 1998Nevertheless, this is still well below the 200-person minimum required by Congress.
The new figure is roughly in line with Obama's numbers. Prior requests to the group show that it had 175 agents back in 2012, and just 154 in 2015.
But Jeff Ruch (PEER's Pacific director) said that the number is particularly alarming given the low number criminal case referrals to Justice Department in fiscal 2021.
Ruch stated, "Biden's EPA isn't going to reinvigorate crime enforcement, or there's no sign that they're moving in this direction."
Find out more about the numbers.
WHAT WE ARE READING
ICYMI
This concludes today's post. We appreciate your reading. Check out The Hill. Energy & Environment pageGet the most recent news and coverage. We'll see you there You Monday.