Published 5 hours ago
Submitted by AccountAbility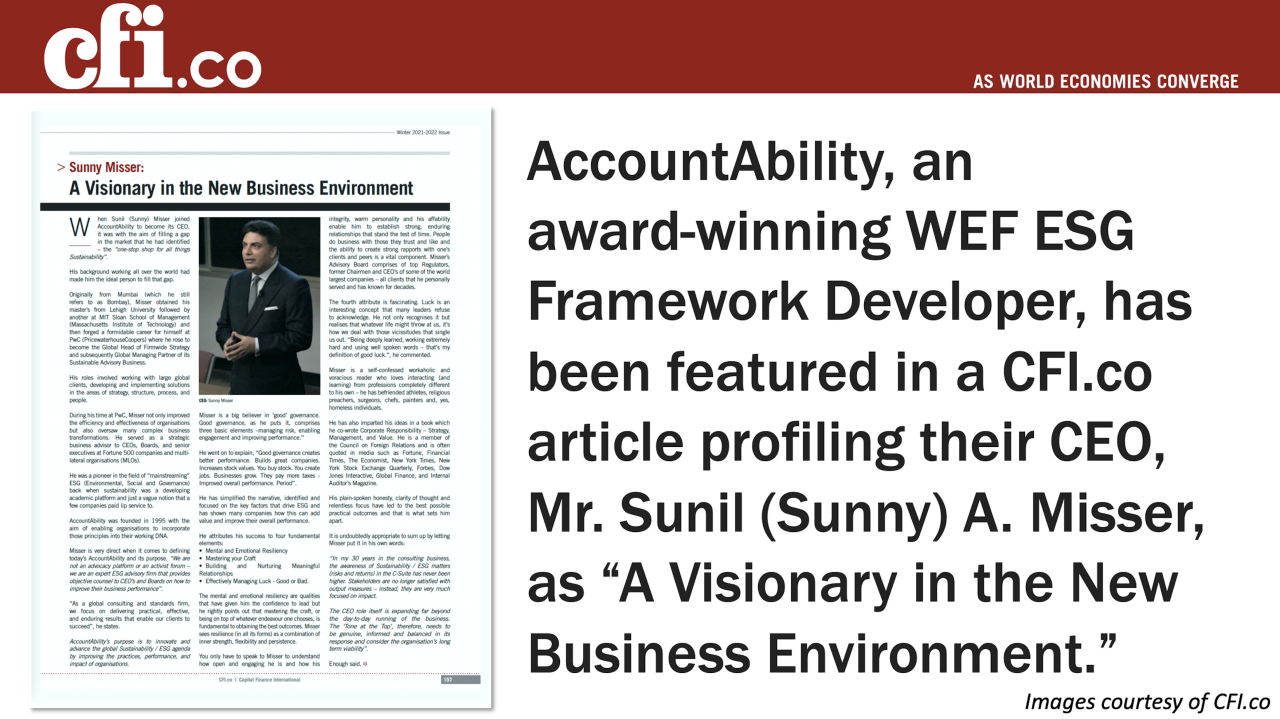 Original publication on CFI.co.
Misser is very direct in defining AccountAbility today and its purpose.
We are not an advocacy forum or an activist forum. We are an expert ESG advisory business that offers objective counsel for CEOs and Boards on improving their business performance.
We are a global consulting and standard firm that focuses on delivering practical, lasting results that allow our clients to succeed.He stated.
In my 30-years of consulting, Sustainability / ESG matters (risks/returns) has been an area that has received greater attention in the C Suite.Stakeholders don't want to be satisfied with output measures. They are now focused on impact.
The CEO role is becoming more important than the day to day running of the company. The Tone at top must be authentic, informed, and balanced in its responses, and consider the organization's long term viability.
Read the entire articleHere.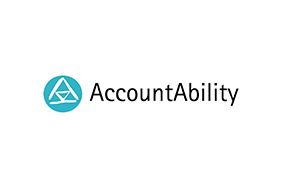 AccountAbility
AccountAbility
AccountAbility, a global consulting and standards company, works with investors, governments and multi-lateral organizations to identify opportunities, improve responsible business practices, transform long-term performance, and advance responsible business practices. Our clients can succeed by delivering practical, lasting, and effective results.
More from AccountAbility